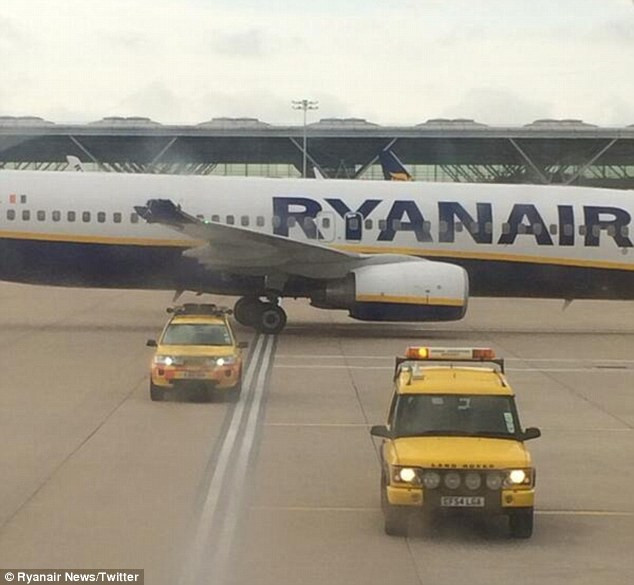 Stansted airport came to a standstill today (4 January) after thousands of people were forced to go through security queues twice.
Staff said the confusion occurred when passengers arriving to the UK on a Ryanair Lisbon flight walked through the wrong door, leading them to the departures lounge rather than the arrivals gate.
The entire international departures lounge was evacuated causing thousands of travellers to be delayed as they were forced to queue for up to two hours at security again, after the 'mix-up.' The departure's lounge was left empty for around 90 minutes.
A spokesman for the airport said they did not know how the passengers on the Lisbon flight had found their way into the departures lounge, explaining that they may have gone through 'the wrong doors' or mistakenly 'followed staff'.
'The crew of this flight correctly directed disembarking customers to the assigned gate, however they entered the airport through a door which had been left open in error,' a spokesman said.
"Ryanair fully cooperated with Stansted Airport as it rescreened departing passengers. A number of flights were delayed throughout the day due to earlier issues with de-icing facilities."
Disgruntled passengers took to Twitter to complain about the delays.
'Ongoing security "issue" at Stansted Airport. Massive queues as no one can get through security. Communication over PA has not been great,' said Duncan McKay.
James Carter tweeted: "Massive security queues at Stansted, again. Been in line for two hours now.'
The incident occurred on one of the busiest travelling days of the month, as thousands return home after the two-week Christmas break.
Passengers at Heathrow Airport also reported long queues as they waited for passport control.
Officials have confirmed an investigation will follow.