The Charity Commission says it is to continue to probe allegations that a charity worker made payments to male prostitutes hired by Labour MP Keith Vaz, despite saying it had yet to receive any evidence of wrongdoing.
The regulator announced on Monday morning (5 September 2016) it was investigating claims against diabetes charity Silver Star "as a matter of urgency" after The Sunday Mirror newspaper alleged a man linked to the organisation made bank transfers to two male escorts met by Vaz for sex.
It had said: "The Charity Commission is aware of the allegations made regarding an individual linked to the charity Silver Star. The Commission has asked for any evidence to be submitted and has contacted the charity as a matter of urgency.
"We will assess any evidence to determine whether there is a regulatory role for the Commission."
But a spokeswoman for the regulator told IBTimes UK on Tuesday that requests for evidence, including to journalists, had so far yielded nothing, and that it was still unsure if there was a role for the Commission.
They said: "I don't think we have received any evidence yet."
Charity workers at Silver Star, a diabetes charity set up by Vaz in 2007, have since complained of being unfairly dragged into the sex scandal.
It comes after The Sunday Mirror claimed Vaz, a married father-of-two, met with two male escorts at a flat near his family home in Edgware, north London, for sex, and even asked them to bring over the sex-enhancing drug known as poppers, or amyl nitrate.
The MP for Leicester East has since resigned as chair of the influential Home Affairs Committee in the wake of the scandal.
The newspaper also alleged a cash payment of £150 was paid last month by a man linked to Silver Star to an account nominated by the two male prostitutes. It allegedly came less than 24 hours after Vaz – who has been overseeing a radical shake-up of Britain's prostitution laws – agreed to pay £150 for a night with the men. The payment reportedly carried the reference "painting".
The individual alleged to have made the bank transfer was named by The Daily Mirror as Daniel Dimitru Dragusin – described as a "London coordinator" for Silver Star and a "parliamentary assistant" for Labour since 2010.
There was no suggestion that Dragusin had any knowledge of the purpose of the payment, nor that that the charity's money was used. He had told The Daily Mirror the money did not come from an account linked to the MP's diabetes charity. Vaz also denied the charity was involved in any way.
But the denials didn't prevent Leicestershire Tory MP Andrew Bridgen, a vocal critic of Vaz, from saying he would write to the Commission demanding an investigation into the alleged payments. He said: "I am writing to the Charity Commission about links between the diabetes charity and funding rent boys."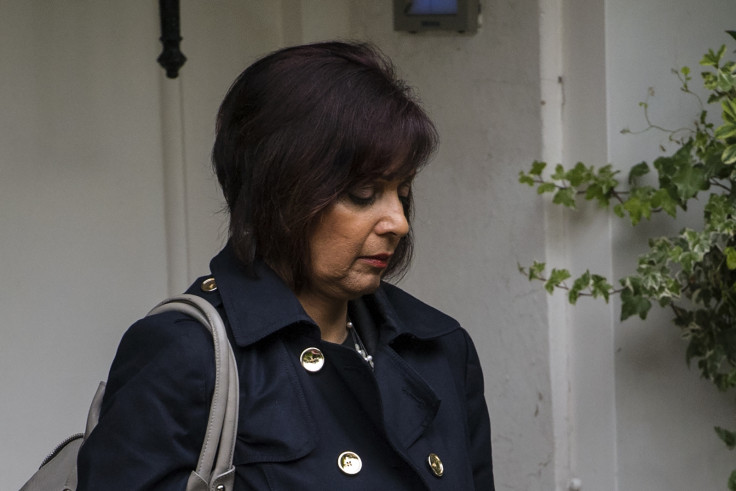 Silver Star, which funds mobile diabetes testing vans in the UK and India, issued a statement strongly denying any suggestion of charity money was used to pay the male prostitutes, and said it could prove its bank accounts were not used for this purpose.
Dr Malde Modhwadia, a former trustee of Silver Star, had also told the Daily Mail: "Everything is done in accordance with Charity Commission rules. I can guarantee that nothing illicit or illegal happened, as far as I am aware.
"If he allegedly paid money from Silver Star to the prostitute, that cannot be correct. Silver Star only pays money with an invoice and when we know what the money is for, so as far as that matter is concerned, it can't be right." He added: "I cannot believe he would use anyone linked to the charity to pay cash into an account to pay for his escorts."
A spokesperson for Trinity Mirror, which owns The Sunday Mirror, said that journalists from The Sunday Mirror were speaking with the Commission, but did not say whether it had any evidence to suggest wrongdoing by the charity.
Silver Star was set up by Vaz, the MP for Leicester East, in 2007 after he was diagnosed with type-two diabetes by chance after attending the official opening of an assessment centre.
The charity, which boasts Esther Rantzen as a patron on its website, campaigns to raise awareness about the disease, encouraging screening for the condition and support research. It claims to have tested more than 35,000 people with its mobile diabetes units and visited more than 350 separate venues.
While operating mainly in Leicester in the UK, and Goa in India, its charity workers have also supported diabetes camps in Yemen and Bangladesh.