Paige Doherty murder: Deli owner pleads guilty as CCTV shows him carry schoolgirl's body to car
The 32-year-old says he 'panicked' when schoolgirl threatened to report him for sexual assault.
A shop owner is facing life in prison after pleading guilty to the murder of 15-year-old schoolgirl Paige Doherty. Gasps from friends and family were heard in the Glasgow High Court as CCTV footage was played showing John Leathem carrying her body in a bin liner.
Paige's body was found in a wooded area in the West Dunbartonshire town of Clydebank on 21 March 2016. She had been stabbed 61 times and had more than 140 injuries.
She had last been seen entering 32-year-old Leathem's shop Delicious Deli, in Clydebank's Fleming Avenue, to buy a sandwich on the way to work.
Leathem, a married father-of-two, admitted the murder and said he had "panicked" after the schoolgirl threatened to report him for sexual assault following a discussion about a potential job offer. He claimed Paige told him "I'll just say you touched me" if she wasn't offered the role.
Judge Lady Rae said the murder was a "savage, frenzied attack on a child," before deferring the sentencing until next month.
Chilling CCTV footage played to the court showed the last time Paige was seen alive as she entered Delicious Deli at 8.21am. Some 10 minutes later the shutter to the shop's front door was pulled down and Leathem was seen rushing to nearby shops to buy bin bags and anti-bacterial wipes. The footage then showed him carrying her body to the boot of his car.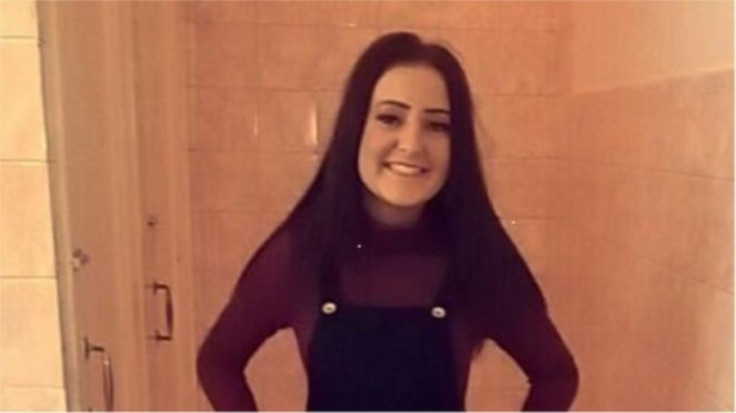 Prosecutor Iain McSporran told the court: "The body of Paige Doherty was wrapped in what appeared to be black bin bags ... her white socked foot protruding. He placed her body in the rear of the car and closed the boot." Leathem returned to his shop where he changed his trousers and continued working.
McSporran continued: "The shop then remained open for business with Leathem fully engaged in preparing food and serving customers until 3.15pm that afternoon."
He is believed to have taken the girl's body to his garden shed before dumping it in a woodland less than a mile from the deli. The body was discovered by a walker two days later after her mother had filed a missing person inquiry when Paige failed to turn up to work at a hairdressers.
Leathem was arrested the next day and initially denied any involvement in the girl's death. He pleaded guilty at Glasgow High Court on Monday (5 September 2016) under the weight of the evidence.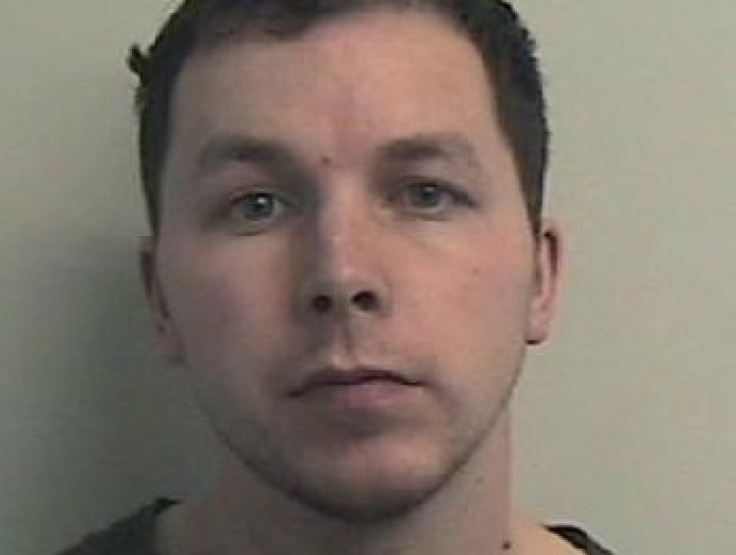 His lawyer, Ian Duguid QC, told the court his client had been a "normal and ordinary person" before the murder, and said the incident was a "gross overreaction" to Paige allegedly threatening to report him for sexual assault if he didn't give her a job. Leathem said that when he had told the girl he had other "candidates to interview," she responded: "I thought I was getting the job. I will just say that you touched me."
Duguid said Leathem then stood up suddenly before Paige started screaming, adding: "At that point, he reached across for a knife ... he went to grab the knife and stabbed her."
He continued: "It is not my position that the nature of the comment would mitigate the number of stab wounds or the brutality of the attack. I don't know if it is true or not, but I am only taking the instructions of the accused for what took place."
The court heard a number of victim impact statements from the girl's family, including from her mother Pamela who said she continues to suffer "sleeplessness and nightmares".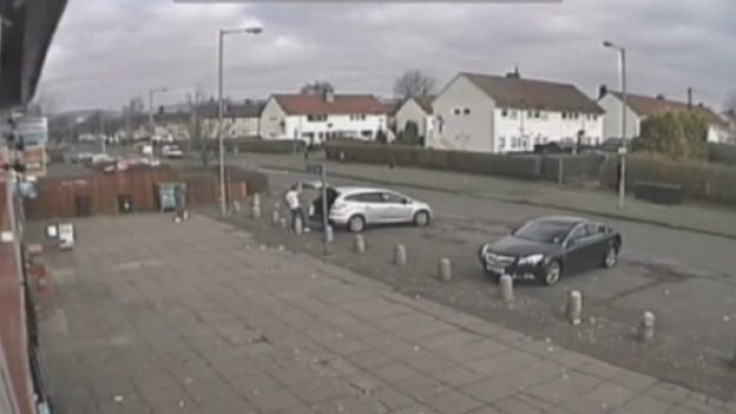 Her husband Andrew Munro – Paige's stepfather – was said to be "living in a state of depression".
Speaking after the guilty plea, Detective Superintendent Duncan Sloan, of Police Scotland, said: "Our thoughts remain with Paige's family, whose vibrant, bright young daughter has been cruelly taken away from them at just 15 years of age. Paige's whole future lay ahead of her and her life has been brutally cut short by the vicious actions of one man."
He added: "CCTV has been vital throughout this inquiry and officers painstakingly reviewed hours of footage which ultimately revealed that Paige walked into that shop but didn't leave. This, coupled with extensive forensic examinations of the crime scenes helped to establish what happened to Paige and who was responsible. I am sure that the sheer weight of this evidence has led to the guilty plea at court today.
"These type of incidents are very rare in Scotland and Paige's untimely death shocked a community to its core, particularly as the man responsible was one of them. The support from the local community has been much appreciated and I hope that Paige's family can take some comfort from the result of the court proceedings today."
© Copyright IBTimes 2023. All rights reserved.