Charles Kennedy has been praised for his almost solitary opposition to the Iraq war in Westminster following his death aged 55.
The former Lib Dem leader was found dead at his home at Fort William less than a month after losing his seat to the SNP's Ian Blackford at the general election after 32 years as an MP.
The world of politics has united to praise the Lib Dem leader, who led his party to one of its most successful campaigns ever in 2005 when it won 62 seats.
Prime Minister David Cameron described Kennedy as a "talented politician who died too young". Nick Clegg, Kennedy's successor for the Lib Dem leadership, added the 55-year-old was one of the "most gifted politicians of his generation".
Elsewhere, others have also praised Kennedy for his stance against the Iraq war in 2003.
Former deputy leader of the Labour party John Prescott said Kennedy was "proved to be right" on the controversial war led by a US coalition.
"History will be as kind to him as he was to others," he added.
Paddy Ashdown, who Kennedy took over from as party leader in 1999, added: "His judgement on the Iraq war was outstandingly good, opposing the entire political establishment and getting it right, and he got the reward for that at the election that followed when he achieved the greatest number of Liberal Democrat MPs than any before him."
His opposition to the war was also praised by other rival party members. Health secretary Jeremy Hunt said Kennedy was "pretty much on his own in opposition to the Iraq war, and was a man of great principle, whether or not you agreed with him".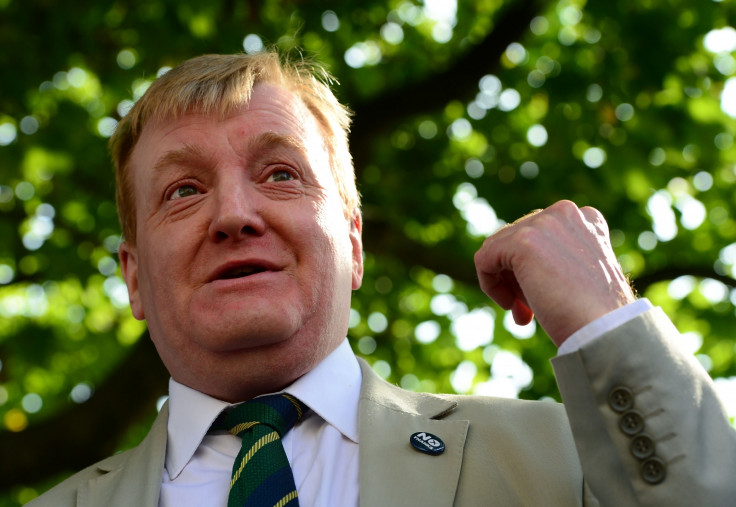 Kennedy frequently spoke out about the war, which led to the toppling of the Saddam Hussein regime. Two months before the war began in March 2003, Kennedy wrote an article in The Observer in which he condemned military action in Iraq following a switch from an "ill-defined rhetoric about 'regime change'" to the aim of removing alleged weapons of mass destruction from Hussein.
He wrote: "We all accept the world would be safer without Saddam's baleful dictatorship. But I see no contradiction between abhorrence of his leadership and the profound anxiety many in this country feel about the way in which the Americans − with Tony Blair's support − propose to launch an invasion.
"The case has not yet been made for military action. The evidence has not been clearly assembled. Public opinion in this country is profoundly opposed to unilateral action by US and British forces without a UN mandate and without clear evidence of the need for war. This is a moral as well as political dilemma, and there may well be circumstances in which British troops should not go to war; in which case we should be prepared to part company with the US."
During a Stop The War rally in London's Hyde Park in February 2003, he told a crowd how he was "not persuaded" by the case for combat.
He added: "The arguments have been contradictory and inconsistent and the information has all too often been misleading as well as inconclusive.
"It's no wonder that people are scared and confused."
During the Commons debate to authorise military action in Iraq, Kennedy told MPs: "In the next few hours and days, however, we are liable to see even more drama and trauma when what appears to be the inevitable military conflict against Iraq begins.
"Let us hope, as we all agree, that the conflict can be conducted as swiftly as possible, with the minimum of casualties: first and foremost, clearly, among our forces, but equally among innocent Iraqi civilians, with whom none of us has ever had any quarrel and who have suffered terribly under the despicable regime of Saddam Hussein."
British troops would go on to remain in Iraq until 2009.
Following his death, former prime minister Blair said: "Charles's death is an absolute tragedy. He came into Parliament at the same time as me in 1983. He was throughout his time a lovely, genuine and deeply committed public servant. As leader of the Liberal Democrats we worked closely together and he was always great company with a lively and inventive mind. I am very saddened indeed by this news."