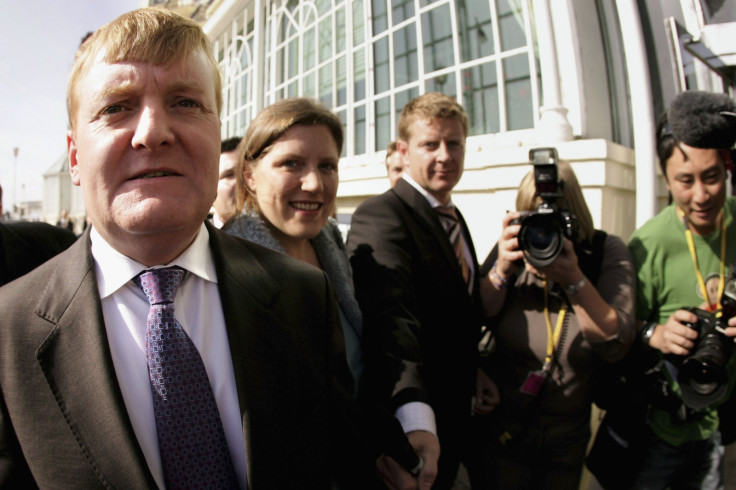 The untimely passing of Charles Kennedy, one of Britain's most well-liked politicians, was linked to the former Liberal Democrat leader's alcoholism, his family revealed today (5 June).
Kennedy, who was first elected to the House of Commons at just 23, was found dead at his Fort William home on 1 June.
The 55-year-old took over from Paddy Ashdown as head of his party in 1999 and notably opposed Tony Blair's decision to invade Saddam Hussein's Iraq in 2003.
But the Scotsman saw his top flight political career diminish at the start of 2006 when he was forced to resign as Liberal Democrat leader. The move came after his battle with alcoholism came to light.
The Highlander's family today disclosed the findings of a post-mortem into the politician's passing which concluded that Kennedy had suffered a "major haemorrhage".
Their statement read: "The report makes clear this was a consequence of his battle with alcoholism. We are grateful to the many friends and also medical experts who sought to help down the years but ultimately this was an illness Charles could not conquer despite all the efforts he and others made."
The prime minister, party leaders and old colleagues paid tribute to the former Ross, Skye and Lochaber MP in the House of Commons on Wednesdayas Kennedy's 10-year-old son, Donald, watched from the gallery.
Harriet Harman, the interim Labour leader, dubbed the Liberal Democrat "the golden boy of the Highlands".
"He showed you could be in profound disagreement over matters of serious political judgment, while still accepting the good faith of those who take a different view," she said.
"He disagreed with the decision to go to war in Iraq and he was right. But never felt the need to denigrate those of us who got it wrong."
Elsewhere, Nick Clegg said the Scotsman was a "fully signed up member of the human race".
"He had – and still has – that rare gift for someone in public life that when people think of him, they smile," the outgoing Liberal Democrat leader said.
"He saw good in people – even his staunchest political foes – and that always brought out the best in people in return.
"He was the polar opposite of a cardboard cut-out, point scoring party politician. Brave yet vulnerable. Brilliant yet flawed."