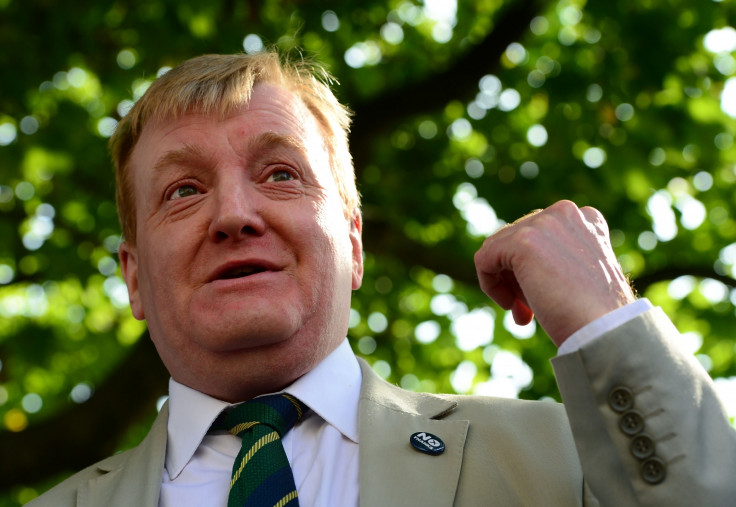 Baroness Shirley Williams has paid tribute to Charles Kennedy as a "lonely man [...] who was difficult to reach" after the former Liberal Democrat leader was found dead at his Fort William home aged just 55.
Speaking on BBC Radio Hampshire, Baroness Williams – who led the Liberal Democrats in the House of Lords from 2001 to 2004 – described trying to help her friend and colleague in his long battle with alcoholism, which he revealed to the public in a press conference in 2006.
She said that Kennedy, who lost his Ross, Skye and Lochaber seat in the 2015 general election, was "completely beyond the standard of what we regard as greatness in politics" but was constantly undermined by his addiction.
"It was an absolute tragedy that alcoholism got him. I suppose it was partly because people often generously offered him a whiskey when they should have offered him a tea but he couldn't get the better of it," she said on Tuesday.
"We went to huge lengths to try, to suggest that he should stand down for a year and take a cure and try to get over the alcoholism [...]. We had to cover up for him to some extent for meetings he didn't get to and television occasions he didn't handle very well.
"But all the time we knew that beneath this problem that he had with alcoholism there was a man of absolutely immense talent and immense potential."
Baroness Williams, 84, described a man who was difficult to reach and shy despite his reputation as a confident public speaker and a regular guest on TV news programmes and panels that earned him the moniker 'chat show Charlie' during his time as leader of the Liberal Democrats.
"He didn't open his arms to anyone who came along. He was quite difficult to get to know. He wasn't an open door to everybody who came by. He never sought to have fans in the way that many political leaders do. I that he was quite a lonely man in a way," she said.
She added that he had not been able to find happiness in his marriage, which ended in 2010, and despite efforts of friends and family to reach him in the weeks and months prior to his death, he became increasingly reclusive.
"We tried quite hard actually, calling him and ringing up in recent months. But very often it was simply impossible to track him down. He didn't want to be tracked down," she said.
"I think he moved back into a more and more lonely position. It wasn't that he didn't have friends, but he wasn't sure if he wanted to bring his friends into that life to help."
Tributes have poured from across the political spectrum for Kennedy, an outspoken politician who split with much of Britain's political establishment by opposing the war in Iraq and with his own party after Nick Clegg formed the 2010 coalition with the Conservative party.