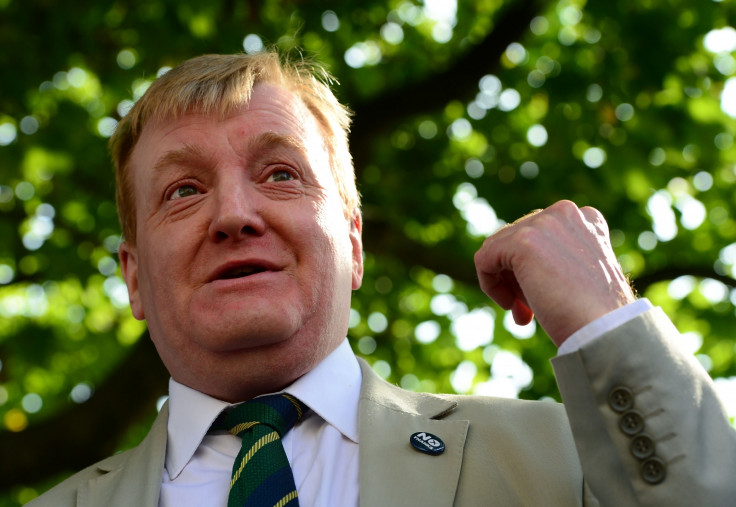 The tone in the House of Commons swiftly changed on 3 June as MPs fell silent to hear tributes for the late Charles Kennedy after a typically boisterous first Prime Minister's Questions of the parliament.
The former Liberal Democrat leader died at his home in Fort William less than a month after losing his Ross, Skye and Lochaber seat to the SNP's Ian Blackford at the general election.
Kennedy, who first became an MP at just 23, had spent 32 years on the green benches and notably opposed the 2003 Iraq invasion.
He also led his party, after taking over from Paddy Ashdown in 1999, to their biggest victory in 2005 by securing 62 seats in the Commons. But the Scotsman was later forced to stand down as leader in 2006 when his battle with alcoholism came to light.
David Cameron led the tributes to Kennedy in the chamber as Kennedy's 10-year-old son, Donald, and ex-wife, Sarah Gurling, listened from the gallery.
"At his best he was the best that politics can be and that is how we shall remember him," the prime minister said.
Harriet Harman, the interim Labour leader, described Kennedy as a "warm, funny and generous" man and dubbed the Liberal Democrat "the golden boy of the Highlands".
"He showed you could be in profound disagreement over matters of serious political judgment, whilst still accepting the good faith of those who take a different view," she said.
"He disagreed with the decision to go to war in Iraq and he was right. But never felt the need to denigrate those of us who got it wrong."
Meanwhile, former Liberal Democrat leader Nick Clegg praised Kennedy for being a "fully signed up member of the human race".
"He had – and still has – that rare gift for someone in public life that when people think of him, they smile," the Sheffield Hallam MP said.
"He saw good in people – even his staunchest political foes – and that always brought out the best in people in return.
"He was the polar opposite of a cardboard cut-out, point scoring party politician. Brave yet vulnerable. Brilliant yet flawed. As he would often say about people he admired most – he was a fully signed up member of the human race."