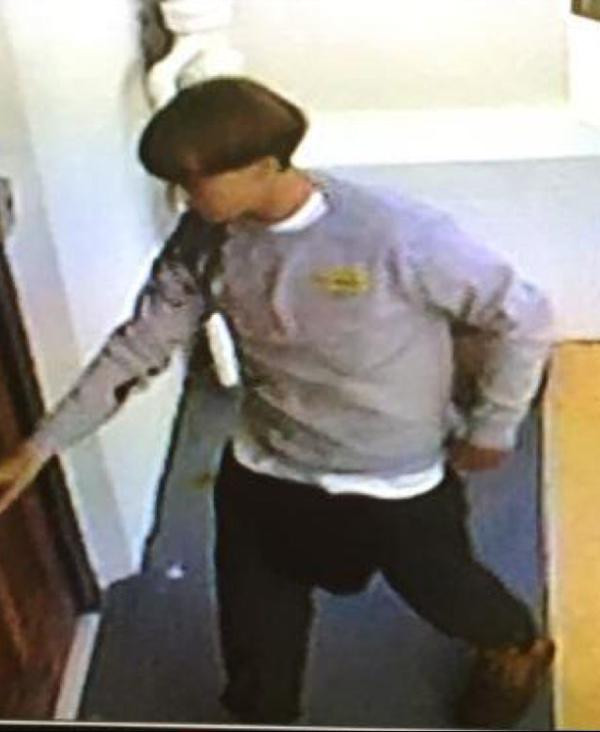 Charleston police has appealed to the local community to help identify a white male who is suspected of killing nine people in a historic African-American church.
A surveillance video of the suspect and the vehicle he used to flee the scene was obtained by officers. Police chief Greg Mullen said the suspect was still at large and "extremely dangerous".
He gave this description of the suspect:
"He is a younger white male, we are estimating between 21 and 25 years old. He is approximately 5 ft 9 inches in height. He has on a very distinctive sweatshirt. The vehicle has a very distinctive front licence plate. Hopefully these things will help us to identify this individual."
He urged the community to be vigilant and appealed for help in trying to find the man and his car.
The suspect, a 21-year-old white male described as "slender and clean-shaven", entered the church while a Bible study meeting was taking place. He sat down and, at around 9pm, started shooting.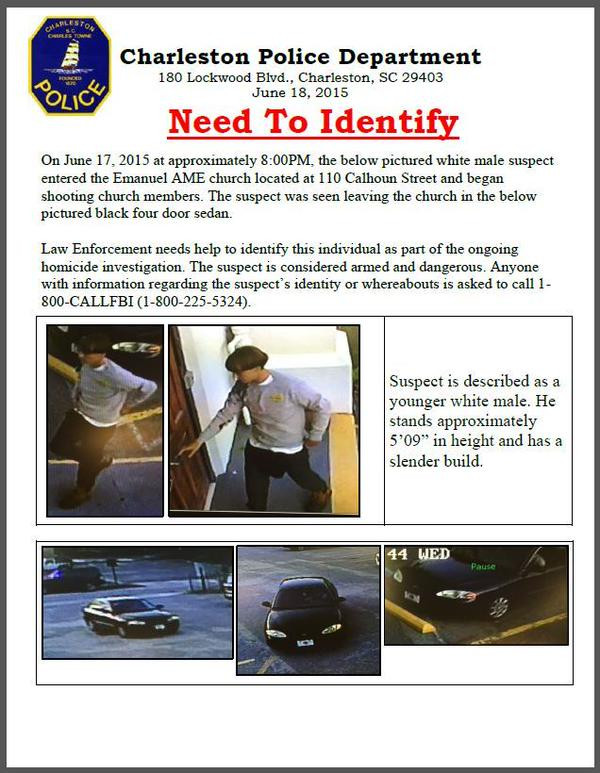 According to reports, the suspect reloaded five times before shooting and killing eight people inside the church. The ninth victim died afterwards.
Family members told ABC News that a five-year-old child was in the church at the time of the shooting and survived by playing dead.
The gunman was said to be blond, wearing a grey sweatshirt, blue jeans and Timberland boots. Helicopters are still hovering above Charleston and officers with dogs are patrolling the streets surrounding the church as the search for the shooting suspect continues.
Anyone with information on the suspect should call 1-800-CALLFBI (1-800-225-5324)