Charleston church shooting: US reacts to 'hate crime' attack on black church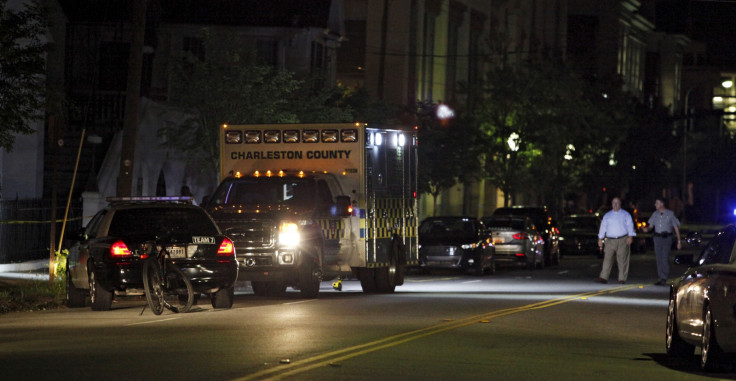 US leaders and South Carolina officials have reacted with shock and sadness at the news nine members of the Emanuel African Methodist Episcopal Church in Charleston have been killed in a mass shooting.
Law enforcement officials are pursuing a white man in his twenties, believed to be responsible for the racially motivated attack. Police have vowed to track down the perpetrator.
People began using the #prayforcharleston hashtag on social media within hours of the shooting and messages of condolences have poured out to South Carolina State senator Clementa Pinckney who was allegedly among those killed in a mass shooting.
Heartbreaking news from Charleston - my thoughts and prayers are with you all

- Democratic Presidential Candidate Hillary Clinton
Our thoughts and prayers are with the individuals and families affected by the tragic events in Charleston

- GOP Presidential Candidate Jeb Bush
Michael, Rena, Nalin and I are praying for the victims and families touched by tonight's senseless tragedy at Emanuel AME Church. While we do not yet know all of the details, we do know that we'll never understand what motivates anyone to enter one of our places of worship and take the life of another. Please join us in lifting up the victims and their families with our love and prayers

- South Carolina Governor Nikki Haley
Rev. Clements Pinckney, a SC legislator is among the 9 killed in SC church. I am reminded that he helped lead our prayer vigil for Scott

- Reverend Al Sharpton
Charleston, my heart hurts

- Musician John Legend
Our heartfelt prayers and soul-deep condolences go out to the families and community of the victims at Charleston's historic Emanuel AME Church.

The senselessly slain parishioners were in a church for Wednesday night bible study. There is no greater coward than a criminal who enters a house of God and slaughters innocent people engaged in the study of scripture

- NAACP
© Copyright IBTimes 2023. All rights reserved.