A rally against Charlie Hebdo in Pakistan has attracted around 5,000 people, with demonstrators seen burning effigies representing the satirical magazine's cartoonists.Thousands of people turned up to the protest at Pakistan's eastern city of Lahore , with the event's organiser also demanding a boycott of French products.
Hafiz Saeed, who founded Lashkar-e-Taiba, an organisation banned for launching attacks in neighbouring India, said: "We will launch a movement against the insulting caricatures of our beloved prophet."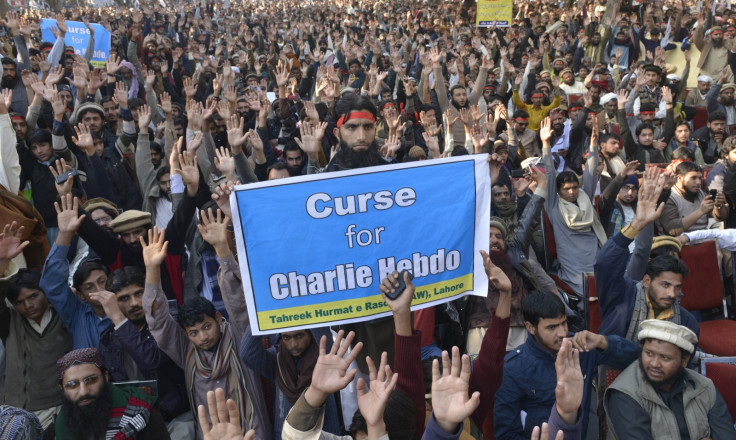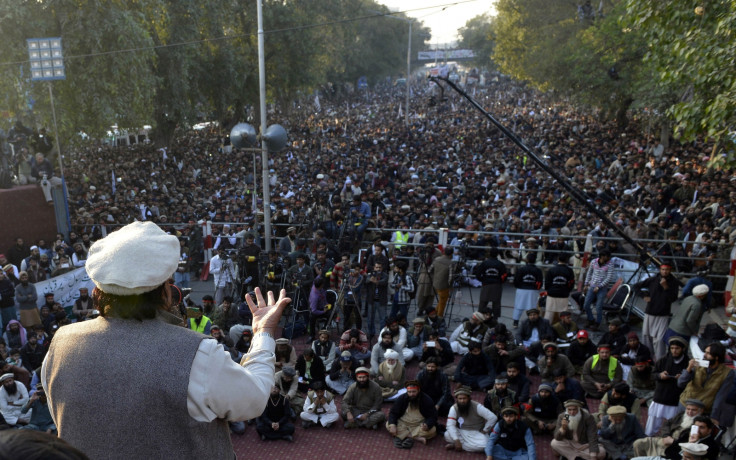 The French satirical magazine published an image of the Muslim Prophet Mohammed on its front page following a terror attack on its Paris office which left 12 people dead, including its editor and cartoonists.
The magazine was previously firebombed for publishing an image of Mohammed. Thousands of people have now protested against the magazine's decision to reprint an image of the Prophet.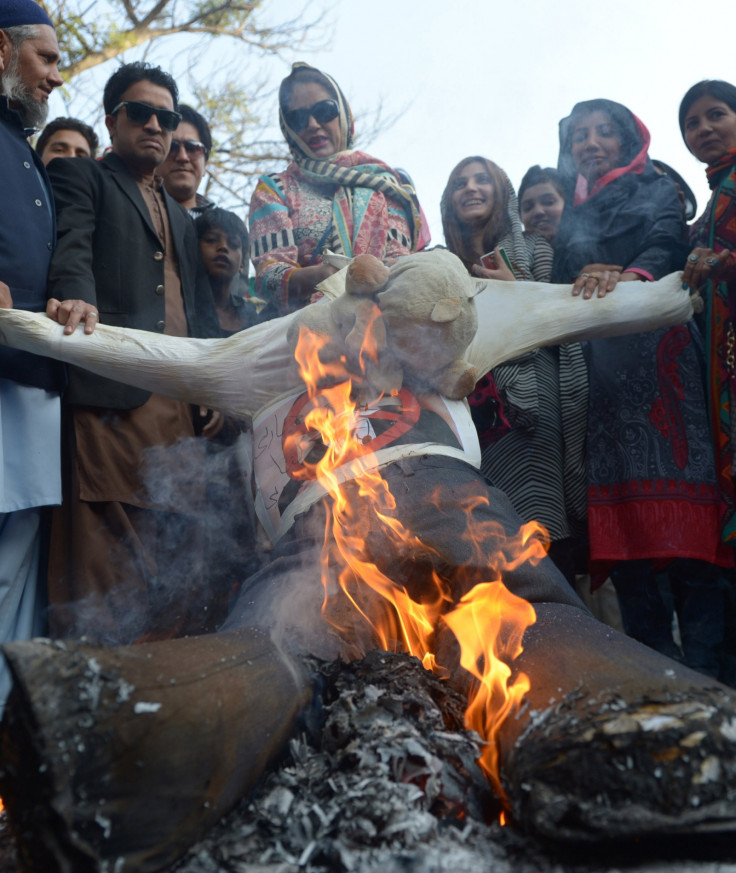 Saeed is also urging Pakistani leaders to obtain an international law against blasphemy passed –a crime punishable by death in Pakistan.
A previous anti-Charlie Hebdo protests in the city of Karachi turned violent after demonstrators clashed with police outside the city's French consulate.