Charlie Hebdo cover: Turkey to prosecute Cumhuriyet newspaper for publishing cartoons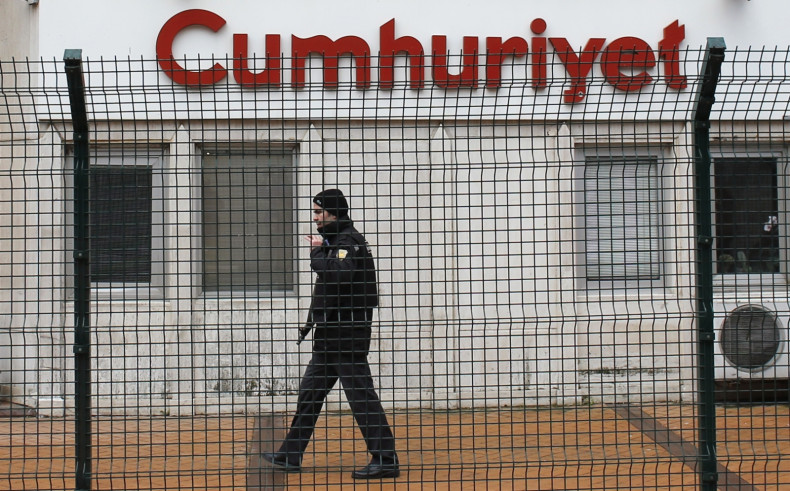 Istanbul's chief prosecutor has opened an investigation into pro-secular daily Cumhuriyet for publishing four pages of cartoons and articles from the first issue of French satirical magazine Charlie Hebdo since last week's attack that left 12 people dead.
The probe comes after the country's Prime Minister Ahmet Davutoglu slammed the newspaper, saying that Turkey "will not allow insults to our Prophet [Mohammed]".
Editors at Cumhuriyet said they left out the cartoons which Muslims may find offensive.
Earlier, Turkish police had stopped and searched trucks leaving the newspaper's offices to check that the controversial Mohammed cover was not published.
However, two of its columnists wrote articles to honour those who were killed at the hands of the Kouachi brothers last week and they inserted a thumbnail of Charlie Hebdo's cover.
The two columnists will be summoned by Istanbul prosecutor's office, Hurriyet news reported.
The paper faces charges of "inciting the people to hatred or humiliation," according to article 216 of the Turkish Penal Code.