Charlie Hebdo Paris massacre: Angela Merkel vows to protect Muslims and Jews from prejudice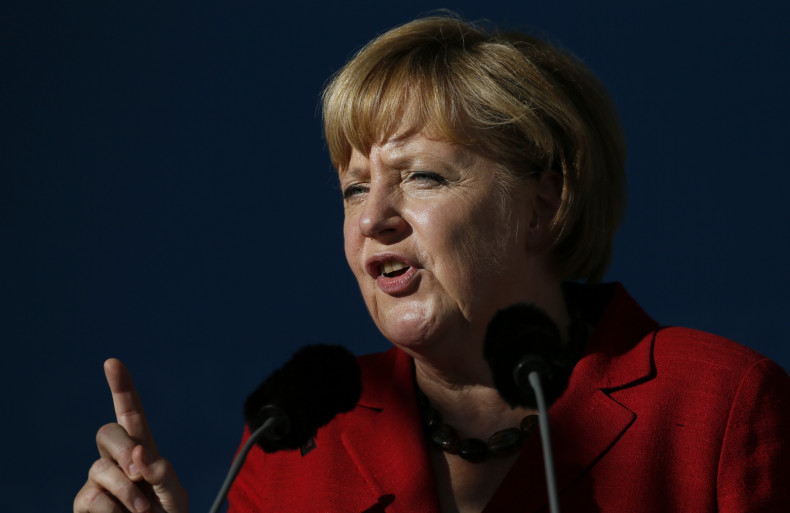 Germany's chancellor Angela Merkel has vowed to protect Muslims and Jews from racist attacks and prejudice.
She added that Muslims and Jews have a place in Germany and they "belong with us," Reuters reported.
"We will prosecute anti-Semitic crimes by all legal means," she said during a debate on the recent attack on French satirical magazine Charlie Hebdo, where 12 people were killed by two armed gunmen claiming they belonged to al-Qaeda.
"And attacks on mosques will be prosecuted rigorously, because we won't be divided by those using Islamist terrorism to cast suspicion on all Muslims in Germany," Merkel continued.
"As chancellor I will protect Muslims in our country. All of us in this house will do that," she said.
Merkel made the comments as Germany is witnessing the rise of anti-Islam group Patriotic Europeans against the Islamisation of the West (Pegida), which organises marches throughout Germany against what is perceived as the country's "Islamisation".
The organisation was created in October in retaliation to a plan to build 14 centres for roughly 2,000 refugees in Dresden and it has been criticised by many, who argue it is "dangerous" and could "tarnish Germany's reputation".
The movement is drawing thousands to its rallies every week. At least 25,000 people took part in the latest anti-Islam march in eastern Germany on Monday (12 January).
Pegida has taken steps to distance itself from neo-Nazi groups in the country. On its Facebook page it states that its aim is to ensure "German children can grow up in a cosmopolitan and friendly nation" and it "refuses to allow the spread of activities by groups such as [Islamic State] and al-Qaeda in Europe."
However, some fear the rallies are also drawing far-right supporters and sympathisers.
Last December, Merkel publicly condemned all forms of xenophobia and warned Pegida demonstrators to "watch out that they are not instrumentalised by the organisers."