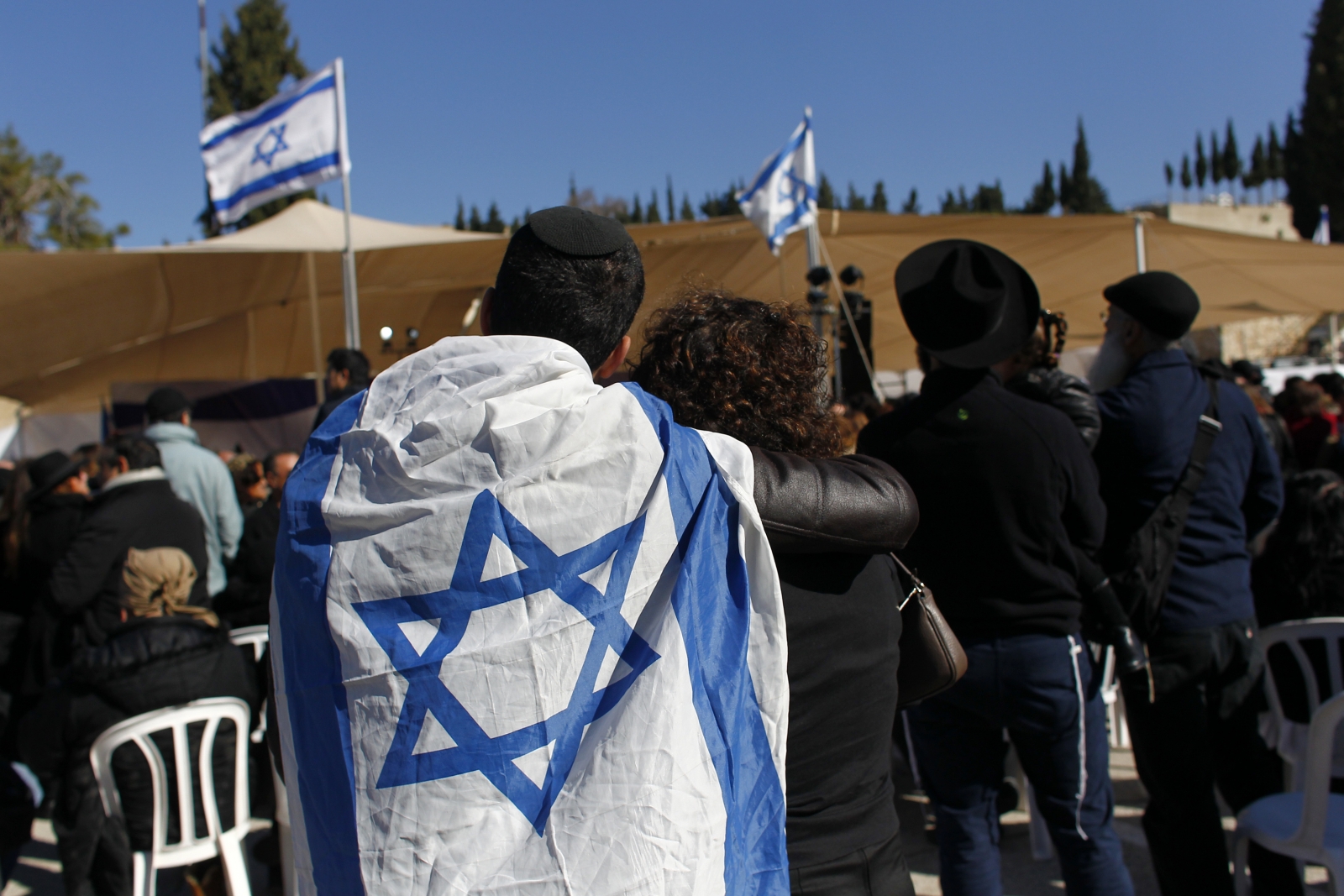 Jews seeking to emigrate to Israel from France could reach a record 15,000, according to a Jewish agency.
This is double the number who left France for Israel in 2014, says the official body overseeing migration to the Jewish state.
There was a spike in the number of calls from French Jews inquiring about emigration since last week's attack on a kosher supermarket, said a spokesman for the Jewish Agency.
"By lunchtime today (Monday), we received 600 inquiries when on a normal Monday we would expect only 400 for the entire day. Maybe not all of those people will emigrate but we are on course for a big increase," he said.
Joel Margi, president of the Consistoire, the umbrella organisation of Jewish congregations in France, called for Israel's assistance.
"We are in a difficult situation, and it is hard to describe how afraid our children are to go to Jewish schools in France," he told the Jerusalem Post. "In the past, we said we don't need Israel's help. The opposite was true; we supported Israel. The situation changed and today the Jews of France need the State of Israel's help."
Around 7,000 French immigrants arrived in Israel in 2014, more than twice the 3,300 who came the previous year. The increase has been attributed to increasing levels of anti-Semitism in France. However, a sluggish French economy has also been put forward as another possible factor.
In the UK, the highest number of anti-Semitic incidents were recorded during 2014 since records started.
The Mayor of London's office revealed that last July the Metropolitan Police recorded its worst ever month for hate crime in London. Around 95% of those incidents were anti-Semitic hate crime.
Jonathan Sacerdoti, a spokesman for the Campaign Against Antisemitism, said: "We hope that immigration to Israel shouldn't be seen as a necessity for British Jews because it's a problem for Britain when they don't feel safe here."
Danny Cohen, director of television at the BBC said he has "never felt so uncomfortable being a Jew in the UK as I've felt in the last 12 months. And it's made me think about, you know, is it our long-term home, actually? Because you feel it. I've felt it in a way I've never felt before," he said.
Plans by the BBC to mark the 70th anniversary of the liberation of Auschwitz on 27 January include include a screening of the 10-hour documentary Shoah.
In The Eichmann Show, Martin Freeman will play TV producer Milton Fruchtman, who covered the trial of Adolf Eichmann, one of the major organisers of the Holocaust.
Cohen said the event deserved to be given high prominence as a response to "growing concern about a rise in antisemitism across Europe".