Charlie Hebdo Paris shooting: Al-Qaeda hit list named cartoonist Stephane Charbonnier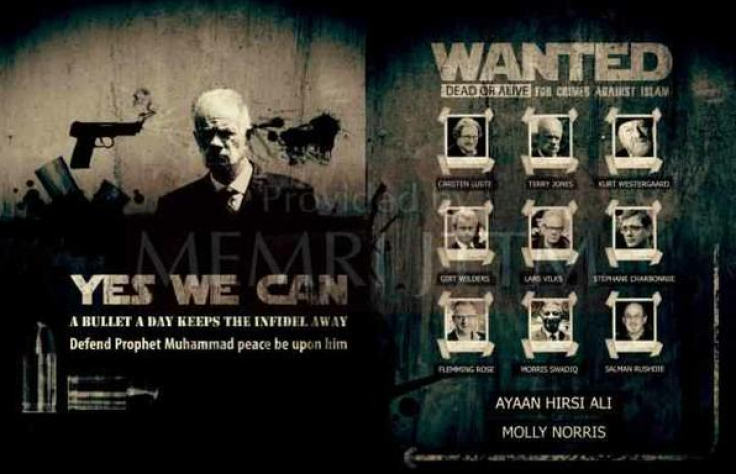 One of the cartoonists who was killed in the Paris shooting at the offices of satirical magazine Charlie Hebdo was named on a hit list in an al-Qaeda magazine.
Hebdo's editor-in-chief Stephane Charbonnier was one of 12 people, including a number of cartoonists and police officers, killed in the unprecedented terror attack by three masked men armed with Kalashnikovs and a rocket launcher.
According to jihadism researcher at the Quilliam Foundation, Charlie Winter, the cartoonist otherwise known as "Charb" was a pre-existing target for the al-Qaeda in the Arabian Peninsula (Aqap) terror group.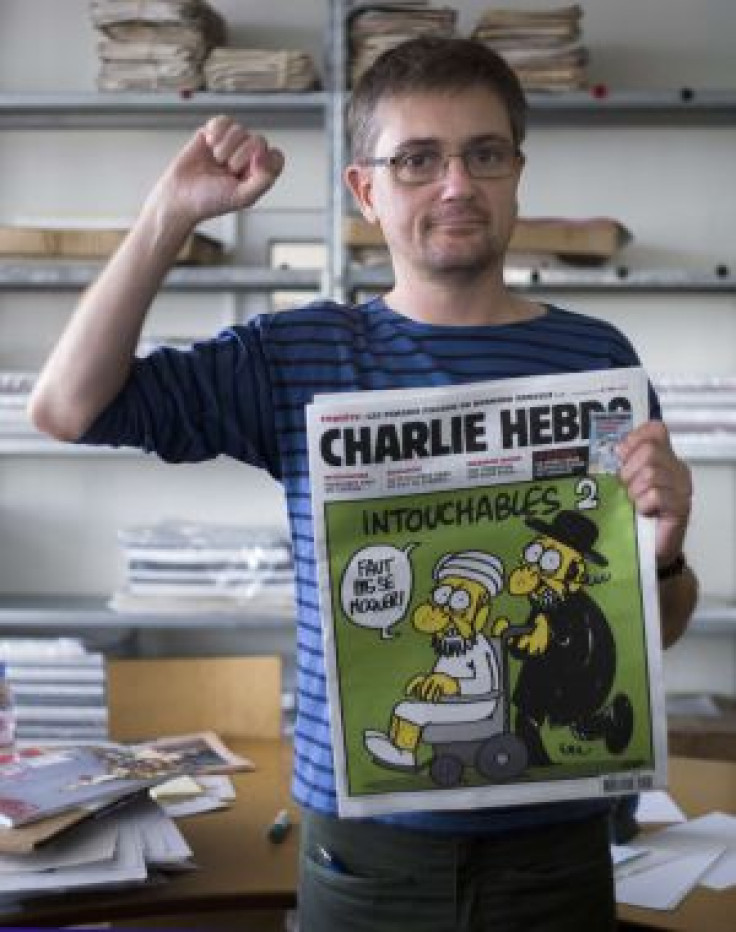 Charlie Hebdo cartoonist Stephane Charbonnier was one of the staff killed in the Paris shootings.
In a March 2013 issue of the group's Inspire propaganda magazine, Charbonnier can be seen in a line-up of those "wanted dead or alive for crimes against Islam", that included the likes of author Salman Rushdie and Dutch politician Gert Wilders.
The magazine has been previously attacked for its satirical critiques of Islam and the Prophet Mohammad.
In 2011, the publication ran a cartoon of Mohammad on its cover which read "100 lashes if you don't die laughing" and its offices were subsequently firebombed.
In 2012, the publication continued to portray Mohammad in its cartoons, this time naked. This stoked anger among France's 4.7 million-strong Muslim community.
In defence of the cartoons, Charbonnier said the following to Al Jazeera in an interview:
"I have been in this newspaper for 20 years, it has been 20 years that we have been provocative, it just so happens that every time we deal with radical Islam we have a problem and we get indignant violent reactions."
"But what surprises me is the reaction of French politicians: We are a country in the rule of law, we respect the French law. Our only limit is French law, it is that what we have to obey. We haven't infringed the French law, we have the right to use our freedom, as we understand it."
There are unconfirmed reports that witnesses heard the men tell bystanders that they were from Aqap, refuting swirling rumours that the masked men belonged to the Islamic State [IS] terror group because of a tweet posted by Charlie Hebdo earlier in the day of the group's caliph Abu Bakr al-Baghdadi.
© Copyright IBTimes 2023. All rights reserved.