The first videos and images of the shocking Paris shooting at the Charlie Hebdo satirical magazine have started to emerge.
A alleged video of the shooting scene was posted to the social media app Instagram but was promptly deleted by the user.
However, the video remained on the company's servers and can be viewed here.
The footage shows people fleeing the scene as multiple gunshots can be heard.
A second video is filmed from the rooftop of the building and can be viewed here.
The footage could not be independently verified by IB Times UK.
A photograph released by AFP news agency showed an injured person being rushed out of the magazine's building.
Another photograph showed bullet holes in the magazine's building following the shooting.
A dramatic photograph shows two alleged gunmen facing a police vehicle near the Charlie Hebdo offices.
Another photo published on Twitter by Le Parisien shows bullet holes in the front windscreen of a police car.
More pictures of the attack are continuing to emerge on social media. Here is a closer screen grab of the two masked gunmen.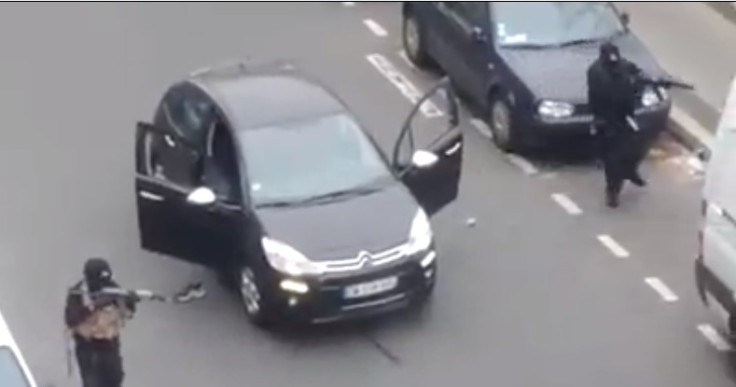 More updates will follow.