Charlie Hebdo Paris shooting: Le Pen hints at French intelligence conspiracy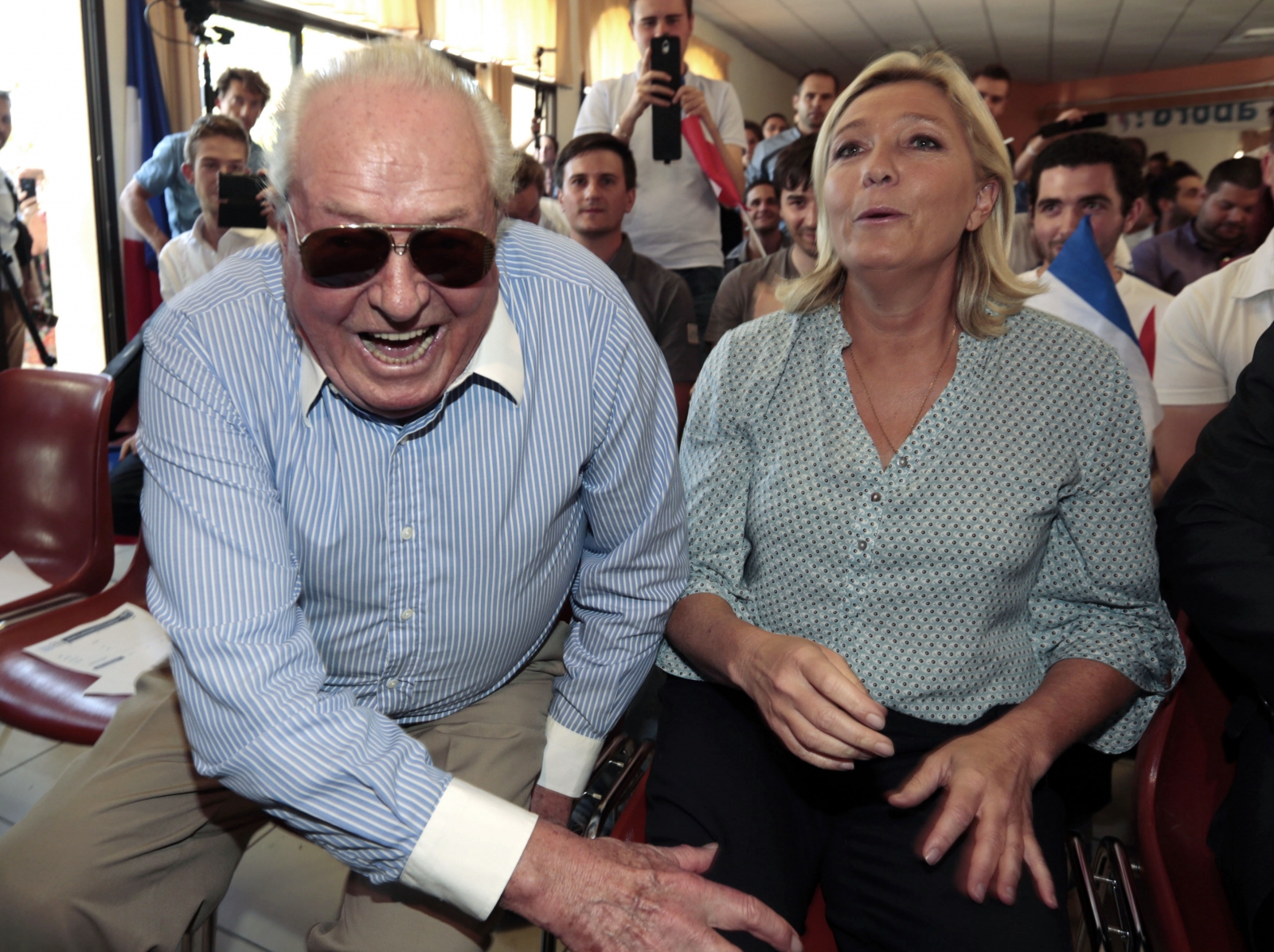 French far-right leader Marine Le Pen said mosques should be monitored in the wake of the deadly Islamist shootings in Paris, as her father appeared to suggest the attacks were planned by France's secret services.
The Front National (FN) party leader told reporters a tough response was needed after the terrorist attacks at the start of January.
Her suggestions included the "immediate" suspension of Europe's border-free travel accords and military service for young boys and girls, to steer them away from possible radicalisation.
The introduction of school uniform was also needed in the fight against terrorism, she said according to AP.
Meanwhile, her father Jean-Marie - FN's chairman - was quoted in a Russian newspaper as claiming the attack on the Paris offices of satirical magazine Charlie Hebdo "bore the hallmarks of secret services".
He later issued a statement denying the comment, saying his opinion got lost in translation.
The 86-year-old leader was quoted by Komsomolskaïa Pravda newspaper as saying he doubted brothers Said and Cherif Kouachi could have planned and carried out the raid that left 12 people dead without intelligence services knowing anything about it.
"I don't think French authorities are the organisers of these crimes, but they allowed these crimes to occur," he was quoted as saying. "These are only speculations."
He cited the fact that the identity card of one of the brothers was found at the scene as a possible proof of intelligence involvement.
As the interview was picked up by French media, he said: "I do not validate re-translations in French of interviews that were already translated from French into Russian."
Both FN leaders have been accused of capitalising on murder by reinvigorating their anti-immigration and anti-Islam rhetoric for political gain after the Paris massacre.
The exploitation of the moment was best encapsulated when, amid the security crisis, Jean-Marie tweeted an image of his daughter with the caption "Keep calm and vote Le Pen" emblazoned over it.
The Kouachi brothers killed 12 people at the offices of Charlie Hebdo before taking a man hostage at a printing warehouse in Dammartin-en-Goële.
Meanwhile, gunman Amedy Coulibaly shot a policewoman dead and then stormed a kosher supermarket killing four Jewish shoppers.
All three attackers were killed by police at the end of two separate tense hostage stand-offs.