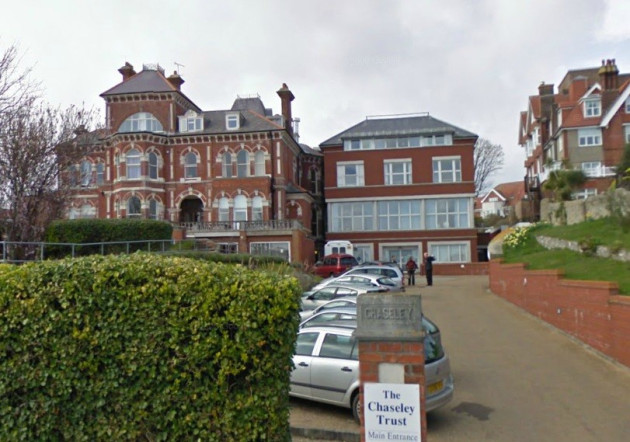 The manager of the Chaseley Trust care home in Eastbourne, Sussex, has defended her decision to let prostitutes visit its disabled residents.
Sue Wyatt said the care home understands people have needs, adding that sex is "therapeutic" for the residents.
However, East Sussex County Council has launched an investigation into the care home over the possible "exploitation and abuse" of vulnerable people living there.
Wyatt said: "People have needs, so sometimes we might need to set up a room in a certain way. We are there to help.
"We use a private consultant who arranges everything. She puts people in touch with people. We respect our residents as individuals so that's why we help this to happen."
The practice was revealed by the home's former manager Helena Barrow, who said they call in professional sex workers and would refer to the call as a resident's "special visit".
"If you have a resident who is groping staff, one way of resolving that problem is to get a sex worker in who is trained to deal with that situation," she said.
"But most of the time, these are people who feel frustrated by a primeval need they cannot fulfil.
Perpetual frustration
"So we would help them with the phone, dial the number, or use the computer to contact someone who could help. If we refused, we would not be delivering a holistic level of care."
Once the sex workers had arrived, a red sock would be placed on the resident's door so they were not disturbed. They would then check in on the resident every 15 minutes.
In 2009, the home also arranged for a stripper to come and perform a show for residents.
East Sussex County Council said it was unaware of the Trust's policy and would be investigating the situation. A spokesman said:
"We will examine our concerns through the Pan-Sussex Multi-Agency Policy and Procedures for Safeguarding Adults at risk. This has the potential to place vulnerable East Sussex residents at risk of exploitation and abuse."
However, Tuppy Owens, from the Sexual Health and Disability Alliance, defended the care home: "Many disabled people are living in perpetual frustration.
"If someone wants to access a sex worker and they can't make the phone call then they should be allowed to do that. There's nothing illegal about it.
"What's illegal is for disabled people to be denied their human rights."