Chechnya leader Ramzan Kadyrov says anti-LGBT purge claims are a distraction from global warming
Chechen officials maintain the reports of torture and abuse are false.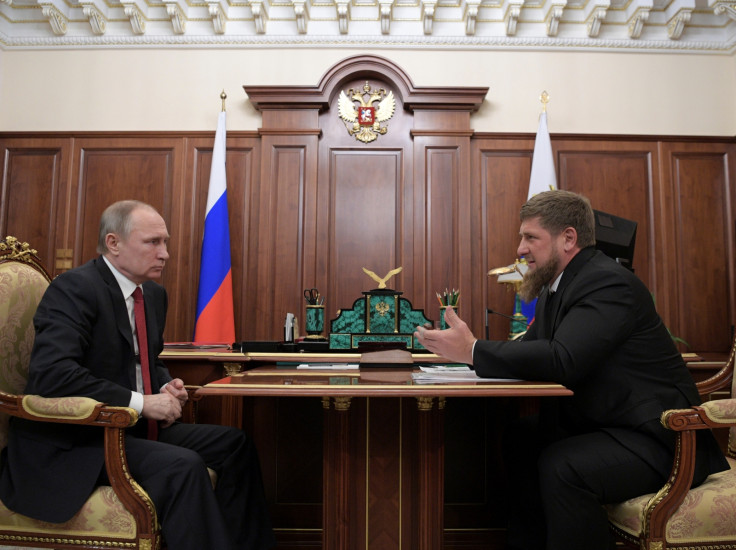 Chechen leader Ramzan Kadyrov has accused European leaders of fabricating reports of anti-LGBT abuse in the Russian region to "distract" from problems such as global warming.
Kadyrov, who has repeatedly denied reports of the abuse of gay men in Chechnya, used the social media platform Telegram to give his version of events.
"It's funny that the European community is not interested in the war in the East, global warming or problems in their own countries, but the tales of the Chechen Republic are very, very attractive," he said.
"The media, both Russian and foreign, are confused," he added, accusing the press of "not understanding where the truth is".
"Every day in our republic is the Day of Open Doors. Come over. Write the truth," Kadyrov said.
Reports of anti-LGBT abuse in the autonomous Russian region of Chechnya first emerged in April, after the independent Russian newspaper Novaya Gazeta described how 100 men had been detained and tortured in World War Two-style concentration camps for LGBT people.
After initially reporting prison camps had been established in the villages of Argun and Tsotsi-Yurt, the newspaper has since reported there are at least six prisons across Chechnya.
Svetlana Zakharova, an activist for the Russian LGBT Network, told IBTimes UK the situation was unprecedented.
"Right now, there is a situation where homosexual men are being detained – they are being tortured and heavily beaten and people who contacted us said sometimes they are being beaten to death. People are being tortured with electric currents, beaten – this is the information we know," Zakharova said.
Despite reports by the Russian LGBT Network, Human Rights Watch and Amnesty International, the Chechen authorities still deny human rights abuses are taking place.
A senior figure at Russia's embassy in Israel, Dmitry Alushkin, claimed one of the prison camps was a "storeroom".
In a letter to the Israeli newspaper Ha'artez, he claimed the reports made by Novaya Gazeta were "a propaganda campaign against Russia".
"Authorised official government bodies of the Russian Federation, in cooperation with the government of the Chechen Republic, investigated the claims made by journalist Elena Milashina in her articles published in the Novaya Gazeta newspaper and in other Russian media outlets," he wrote.
"In the building – which in the past belonged to the military government (address: 99B Kadyrov Street, in the city of Argun) and called in the articles a 'secret prison' — is a storeroom, while a parking lot is located on the nearby space."
© Copyright IBTimes 2023. All rights reserved.