Chelsea kept their spot on top of the table with a 1-0 win over Stoke on Saturday, with the Blues taking maximum points thanks to a goal from Ashley Cole in the 85th minute.
A clever pass from Juan Mata, which almost looked like an accident, put Cole in the perfect position to score from close range, as Roberto Di Matteo went with an attacking line-up to make sure they didn't just draw with the Potters.
The day was disappointing for Chelsea's star goal scorers, with Fernando Torres, Juan Mata and Eden Hazard all struggling for chances in front of goal, while Oscar came close on multiple occasions but was ultimately unable to find the back of the net.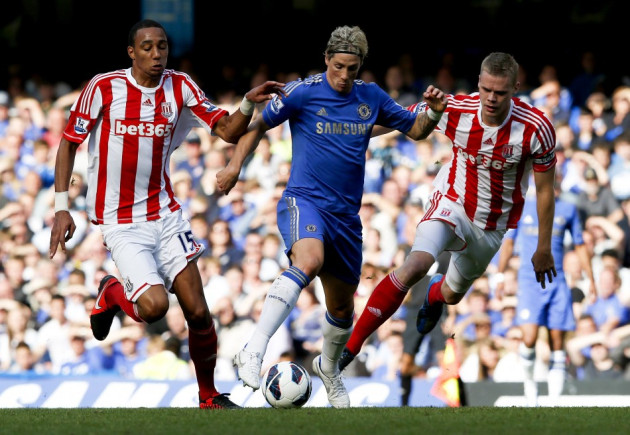 The Brazilian was also found out by the referee as he went down particularly softly during a tackle from Ryan Shawcross in the penalty box. He was subsequently shown a yellow card for diving.
Stoke's best chance to go ahead during the game appeared to come just before half time, with Jonathon Walters heading the ball straight at the cross-bar.
Michael Owen was handed an opportunity to show his worth for the side in the 64th minute as he came on for Charlie Adam, but the former Manchester United man was unable to score.