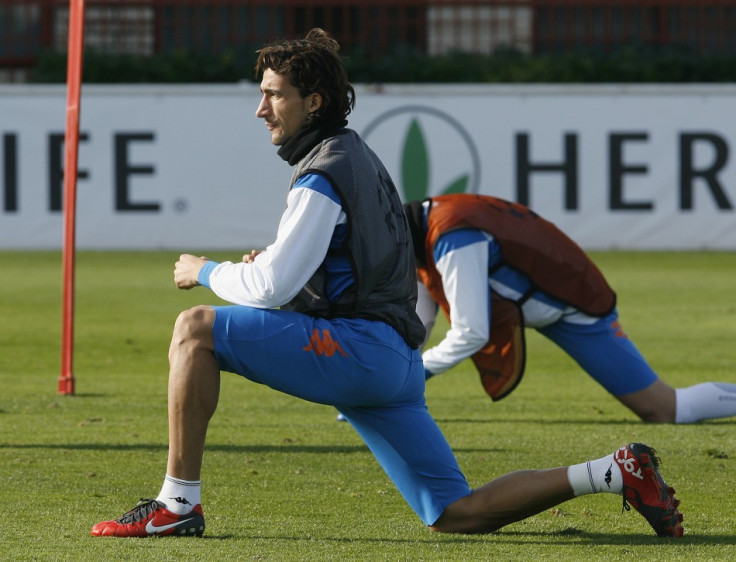 Mehmet Topal has issued a come-get-me-plea to clubs in the Premier League, with Chelsea said to be front runners for the defensive midfielder's signature in the next transfer window.
Topal began his career at Turkish side Dardanel SAS, before moving to larger club Galatasaray in 2006. Valencia purchased the Turkey international in 2010, and he has made 28 appearances for the Spanish outfit since.
And now clubs around Europe are said to be chasing the 25 year old, but Chelsea have been boosted in the news that Topal is interested in a move to the Premier League.
"I am happy at Valencia, but there are interested teams in me and the Premier League is a step that I would like to make a reality," he said.
Chelsea are in desperate need of defensive back up in the next transfer window, with the side having conceded 17 goals in 11 matches so far this season. Some pundits have suggested that January signing David Luiz has yet to fully adapt to the Premier League, with the star being outplayed by Liverpool at the weekend as the Reds defeated Chelsea 2-1.
The Blues are currently fifth in the table, after Tottenham won their midweek match against Aston Villa last night. And after winning just two matches in their last six, Chelsea will be looking forward to bolstering their squad in January to get back into the top four and challenge title favourites Manchester City and Manchester United.
Andre Villas-Boas has insisted that his job isn't in jeopardy at Chelsea, despite owner Roman Abramovich having a long history of sacking managers who don't deliver immediate results at the club. Guus Hiddink, who was reportedly a favourite to take over the managerial post at the Blues when Carlo Ancelotti was sacked, is now available, putting more pressure on Villas-Boas to deliver results fast. And with greater competition than in recent years for a spot in next season's Champions League tournament, as Tottenham, Liverpool and Newcastle all enter the mix, Chelsea face an uphill battle until the window opens in just over a month.
Topal, who is nicknamed 'The Spider' in Turkey for using his long legs to his advantage, can provide support in both defence and in the midfield, which would make him an apt purchase for Villas-Boas as he prepares for his second transfer window at Stamford Bridge. And with a £10 million release clause in his contract, Chelsea would easily afford the star.