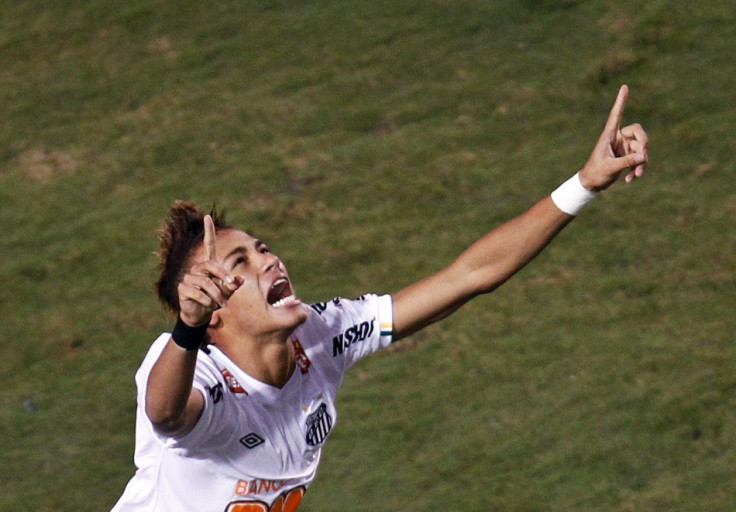 Brazilian star Robinho believes that Neymar made the correct decision to stay in Brazil for the next three years, after the starlet admitted he turned down a lucrative offer from Chelsea to ply his trade in his home country.
Neymar has been a superstar for both his club and country, and at just 19 years of age, clubs around Europe have been forced to sit up and take notice as the hitman continues to score goal after goal.
While Chelsea made a bid for the £50 million-rated youngster, Neymar admitted he turned it down, telling reporters: "Last year's proposition from Chelsea? I really have no regret.
"From the moment I decided to remain in my own country [and] I thought it was right. Without that decision I would not have won the Copa Libertadores, a title which Santos was waiting almost 50 years for."
And now, Robinho has backed Neymar's decision to turn down offers from Chelsea, and top European clubs Real Madrid and Barcelona, with the AC Milan star admitting he wishes he had the opportunity to develop in South America.
"My circumstances and his are different. Economically going to Madrid was a very good decision for me," he explained.
"Only time will tell if staying in Brazil was a good decision for Neymar. If it was my time again I would not leave now.
"When I saw the name Real Madrid I thought that they were the best in the world. I arrived there and found that things were very different.
"Here he is seen as a genius and even if he does not play great he will play every game. There he will not. They have Cristiano Ronaldo, [Karim] Benzema and others. Mourinho can look to the bench and find other good players too."
But in a blow to Chelsea, Robinho has revealed that he believes Neymar should make the move to Barcelona, as they share the ball amongst the team more than the top European sides.
"He should go to Barcelona, without doubt, because his style of play would suit them much more," he told Sport.
"There is no vanity among the Barca players. He would be appreciated much more there."