Alan Hansen believes that whoever is handed the Chelsea managerial role on a permanent basis after Rafa Benitez will have a similarly difficult task on his hands to turn around the club's fortunes.
The Spaniard has so far been unsuccessful in overhauling the Blues and putting them back on track to make a serious challenge for the title this season.
Fernando Torres has continued to misfire under Benitez, and the supporters haven't warmed to the former Liverpool boss who previously criticised them when in charge at Anfield, but Hansen believes he has done the best he could with the tools given to him.
"There is a certain irony in the fact that whoever takes over at Chelsea in the summer will have to start by adopting a similar tactical approach to Benítez," the pundit said in the Telegraph.
"Any coach taking over from Roberto Di Matteo would have identified the major flaw in the side.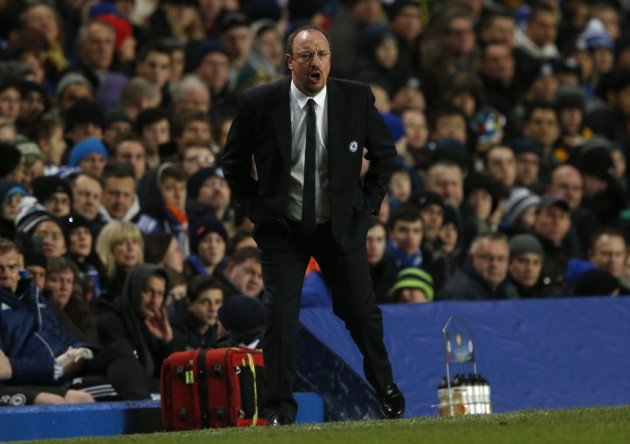 "Earlier this season Chelsea were playing some wonderfully exciting, fluid football, but it was unsustainable. It is no good having a team who look good with the ball but are too vulnerable without it.
"They were too open, lacked solidity and were easily picked off by quality teams. Supporters may want to see the likes of Juan Mata, Oscar and Eden Hazard in the same team, but not as much as opposing managers. You cannot have so many of the same type in your starting XI and expect to challenge for trophies."
Hansen expressed hope that Roman Abramovich may learn an important lesson in keeping stability at Chelsea, as the Russian billionaire considers the next managerial move for the club.
He explained: "There has been too much talk at Chelsea about philosophies, playing styles and an obsession with creating a more attractive way.
"If the owner has learnt anything from the departures of coaches such as Mourinho and Carlo Ancelotti, it is surely to do everything you can to cherish stability when you have it because winning is all that matters, not how you do it.
"His next manager needs to feel he will have four or five years to thoroughly rebuild, easing the old guard out and starting again.
"That process is painful, and the problem for Chelsea now is they do not seem to be patient enough to endure that pain."