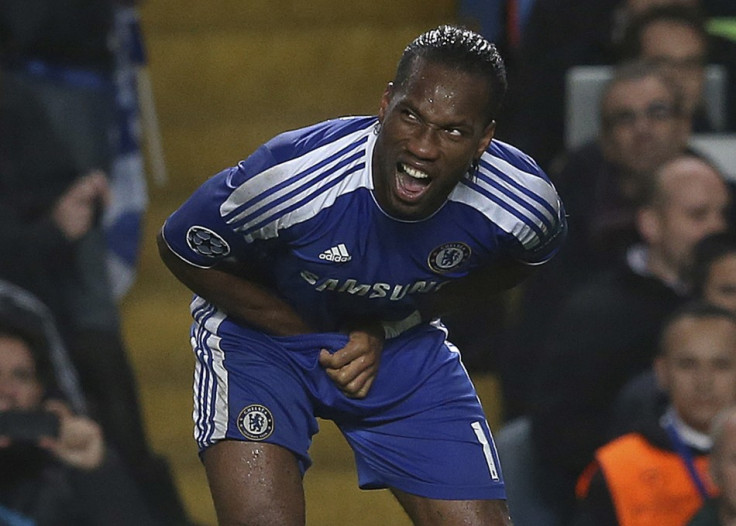 Ivorian striker Didier Drogba, who scored important goals against Tottenham and Barcelona in the semi-finals of the FA Cup and Champions League respectively, will be benched during Chelsea's derby clash against Arsenal, Chelsea interim boss Roberto Di Matteo revealed. Di Matteo feels several members of his squad are getting tired as a result of successive games.
"We will have to assess the players but there is a good chance some fresh ones will come in. Also, they deserve to be in the team as well. I left a few players out against Barcelona because I have to make decisions. We will see about Saturday but I have it in mind to give one or two a start," The Metro quoted Di Matteo as saying.
Di Matteo's quotes suggest players like Spanish striker Fernando Torres, Ghanaian midfielder Michael Essien, French and English wingers Florent Malouda and Daniel Sturridge, respectively, who were left out of the starting 11 for the game against Barcelona could feature in the London derby. The manager will no doubt be hoping the rest will revitalise Drogba ahead of Chelsea's second leg game against Barcelona at the Nou Camp on 24 April.
Meanwhile Chelsea skipper John Terry has heaped praise on Drogba for his performance against the Catalans on Wednesday. Drogba's lone goal of the match saw Chelsea take an advantage into the second leg.
"We had to be very patient, I don't think we touched the ball for the first 15 minutes but from Didi on his own up front, the midfield and defence, it was a great team performance," ESPN quoted Terry as saying.
Terry also acknowledged Drogba's performance, which saw him score the opening goal, in the FA Cup semi finals against the Spurs.
"Didi is all about these big nights, the big occasions. He put fear into the Spurs defence at the weekend and he did that again tonight. He was up there on his own against some of best defenders in world and he did it brilliantly. They had chances, we cleared a couple off the line but they're a great side. We respect them but we're not in awe of them, and another performance like that and we'll be okay," he added.
Di Matteo also praised the performance of Drogba and the rest of the team, especially the ageing players, who were earlier heavily criticised when Chelsea failed to deliver the right results under Andre Villas-Boas.
"In the past, a lot of the public opinion has been that these boys are over the line, too old to play two games, and to play at this level. It wasn't just Drogba. There were other players on the pitch that you regard as the old guard, who can't play two games in such a short period of time. But they gave an answer on the pitch," ESPN quoted Di Matteo as saying.
"I talk about the 'team'. You talk about them as the 'old guard'. We have a team, a good team spirit, a good team ethic. Young and old stay together in this team and fight for the same target. That's what I think," he added.