Lionel Messi might appear unstoppable at Barcelona, but Chelsea have a secret weapon that stats show could well be the key to breaking the Spanish giant on his home turf; that of their stalwart keeper Petr Cech.
According to Castrol Edge Performance analysis, Cech leads the table on most saves in the current Champions League season, with 48, and the Blues man also has the highest percentage of saves for shots on target, with 84.21% of opposition shots finding the keeper.
While Messi has scored 14 goals so far this season in Europe, and is the highest scorer in a single Champions League campaign, the superstar was unable to get past Chelsea as they won the first leg of the semi-final 1-0.
And despite Chelsea going to Nou Camp on top, Barcelona are still widely believed to be favourites to win at home, though Cech will be a tough goalkeeper to get past in their aim to do so.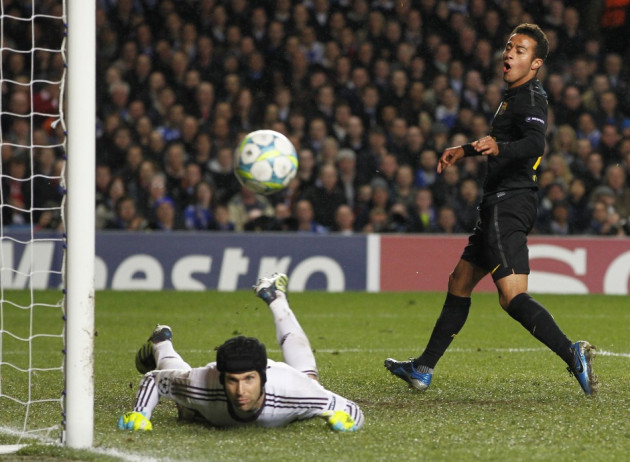 In comparison, Barcelona keeper Victor Valdes has only saved 52.94% of shots, though he has only made nine saves in the entire tournament.
Chelsea are heavily counting on getting into the Champions League final, with the side facing the possibility of being left out of the top four at the end of the season.
The Blues are currently a game shy of fourth-placed Newcastle, and their match up with the Toon next week will possibly be a decider over who qualifies for Europe next season, with Tottenham currently in free fall.
A victory over Barcelona seemed a particularly tough feat before the first leg, but despite the Catalonians having 70% of possession in the match, Chelsea were able to capitalise on their attacks and are taking through a crucial advantage as they prepare for Tuesday.
Meanwhile, former Chelsea and Barcelona star Eidur Gudjohnsen believes that the current west London squad have the confidence to overtake Europe's current trophy holders.
"Chelsea have given themselves great hope by the way they defended at Stamford Bridge," Gudjohnsen told the BBC.
"They rode their luck a little bit but they believe they can win.
He added: "At Stamford Bridge they were very tactically organised. They limited the space for Barcelona to play in.
"They will need to do that for 90 minutes in the Nou Camp. It is a very difficult task but they have done it once."