Borussia Dortmund chief executive Hans-Joachim Watzke has criticised Chelsea for an apparent lack of organisation and leadership within the club.
The Blues replaced former chief executive Peter Kenyon with Ron Gourlay in October 2009, and the Dortmund chief has identified this internal change as a detrimental factor in the poor relationship Dortmund have with Chelsea, compared to those with Manchester United and Arsenal.
Watzke is underwhelmed with the clubs methods in conducting some aspects of their business, suggesting Chelsea are a "black hole" with no one really sure of who is in charge.
"I have no contacts at Chelsea," Watzke told the Evening Standard. "Chelsea have not been around long in terms of European football. For a while there was Group 14 [organisation of European football groups that disbanded in 2008] and they were not a member."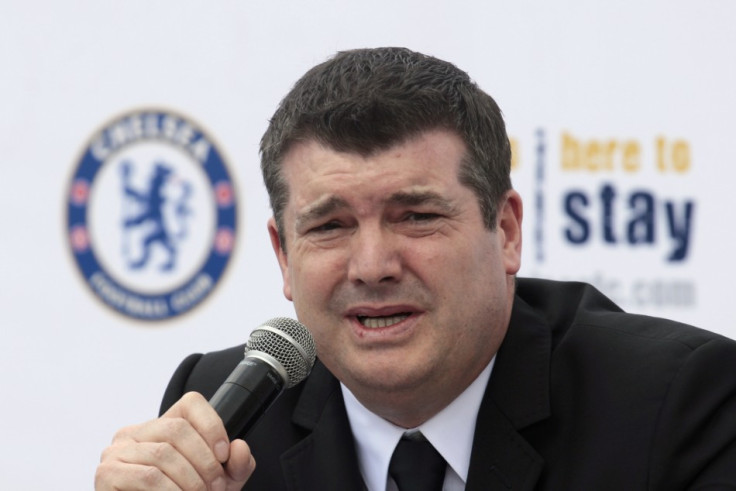 "Chelsea had Peter Kenyon back then, I had a good relationship with him, but since he left the club I do not with others.
"Now we have connections with Manchester United because we made the transfer over Shinji Kagawa, we also have a good relationship with Arsenal and Ivan Gazidis. However, Chelsea for us is a dark hole because no one knows who says yes or no."
Chelsea have previously been linked with Dortmund's highly regarded coach Jurgen Klopp, who is preparing his side for Champions League semi-final clash with Real Madrid on Wednesday evening. The Dortmund chief was indifferent towards the Blues' own European success last season, criticising Roman Abramovich for his short-sighted planning in pursuit of Champions League glory.
"I think Abramovich is not interested in developing the club for the next ten years, it is all about the Champions League," he continued.
"When they did it there was a lot of luck, it was the most unbelievable win for a number of years. Against Barcelona they had no chance."
Chelsea will travel to Switzerland to take on Basel in first leg of their Europa League semi-final clash on Thursday, and will be boosted by the return of Ashley Cole and Gary Cahill.
Cahill is returning after recovering from minor knee surgery he underwent at the end of March, while Cole will be welcomed back after being up a knock against Manchester United their FA Cup clash.