Ted Terry has been cleared of two charges of racially abusing a man in an argument over a cigarette.
Terry, who is the father of Chelsea captain John Terry, was accused of calling an Asian man a "f***ing Paki" during a drunken brawl in March 2013.
He was also accused of headbutting the man in an argument over a cigarette in Fenchurch Street, central London, after a drinking session with friends.
The trial heard how Terry then allegedly confronted a black train station cleaner and threatened him with a bottle while shouting: "I will smash it over your head, you black c**t."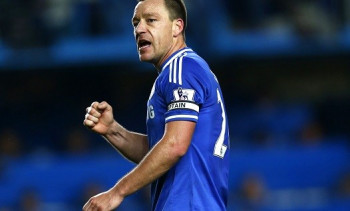 It took the jury one hour and 20 minutes to find the 59-year-old defendant, a decorator from Grays, Essex, not guilty of racially aggravated common assault and racially aggravated fear or provocation of violence.
Outside the court Terry said: "It's been a hard year for all of us. We all felt it was nothing, really.
"It was stupid."