Chelsea Clinton took to social media to share the first photo of her newborn son on Father's Day. Chelsea and her husband Marc Mezvinsky welcomed their second child named Aidan Clinton Mezvinsky on 18 June (Saturday).
The 36-year-old shared the news of their second child with an accompanying photo on Twitter. In the photo, Chelsea can be seen gently holding her baby, while her investment banker husband looks on with a smile.
She wrote: "At 7:41 AM Saturday, our family and hearts expanded with Aidan's arrival. We are blessed."
Just an hour after the first baby photo was shared, Chelsea's father — former US president Bill Clinton — shared a photo of himself with his grandchild and Mezvinsky on Twitter. In the photo, Mezvinsky can be seen holding his son, while the former president can be seen with his palm on the baby boy's tiny head.
"Aidan has made two dads very happy this Father's Day. Hillary and I are thrilled for Marc and Chelsea!" Bill said.
Chelsea's mother and US presidential hopeful Hillary Clinton also shared a photo of herself with her grandchild and her husband. In the photo, Hillary and Bill are seated on a couch with the former holding her grandchild with a smile on her face.
"What a joy being with our new grandson, Aidan. So grateful. –H," she said.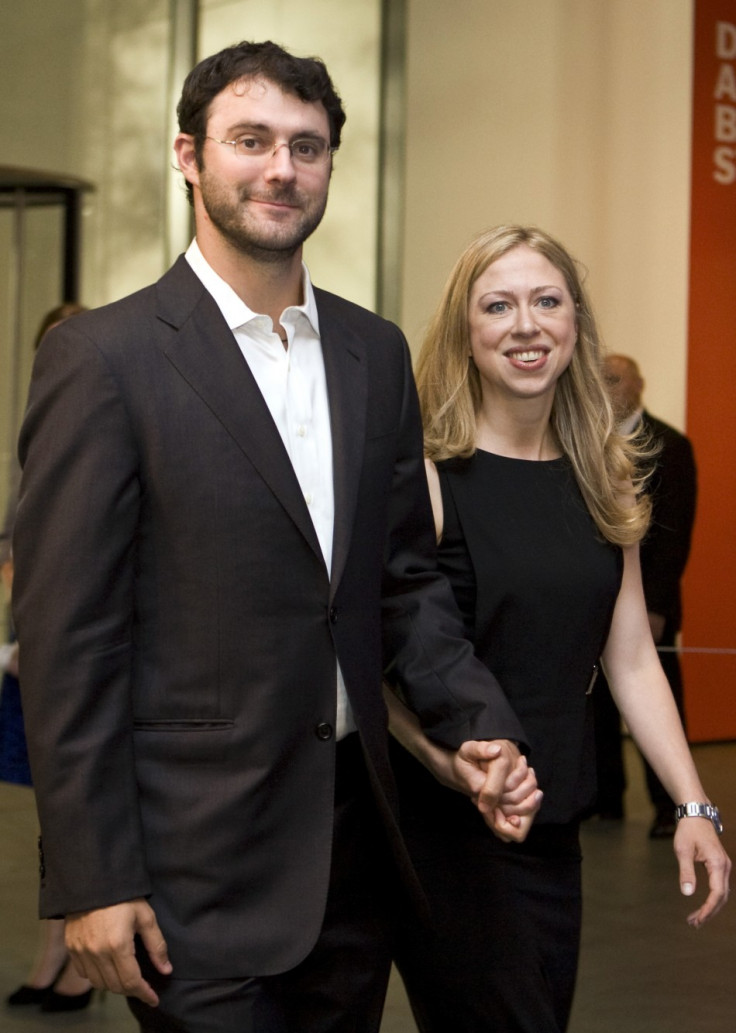 Chelsea announced she was pregnant with her second child in December 2015. "Next summer, Charlotte is going to be a big sister! Feeling very blessed & grateful this holiday season," she said.
Talking about parenthood, Chelsea previously had admitted that she "took a while to figure it out". She told E! News: "It also just took lots of, like...it's swallowing my pride and being comfortable with pumping in airport bathrooms and kind of wherever I needed to get it done."
"I wish there sort of been a guidebook on how do you think about this really, and how do you make this work?"
Chelsea and Mezvinsky got married in 2010.