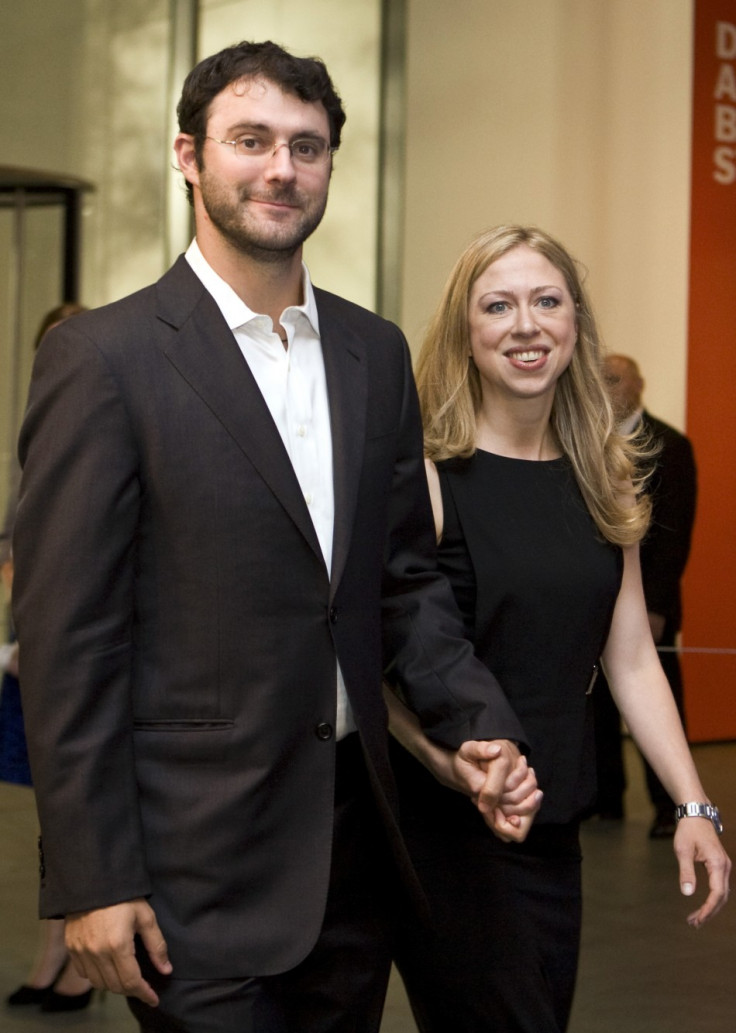 Chelsea Clinton has given birth to her second child. The baby boy has been named Aidan Clinton Mezvinsky.
The 36-year-old and her investment banker husband Marc Mevinsky, who already have a daughter named Charlotte, shared the news on Twitter. "Marc and I are overwhelmed with gratitude and love as we celebrate the birth of our son, Aidan Clinton Mezvinsky," they wrote.
Chelsea's parents, US Democratic presidential candidate Hillary Clinton and former President Bill Clinton, also released a statement saying they were 'overjoyed to be grandparents again'. "'We are all over the moon as Chelsea and Marc welcome Charlotte's little brother to the world and grateful for our many blessings," they said.
"Chelsea and Aidan are both doing well and enjoying this very special time together."
Chelsea, who married Mezvinsky in 2010, announced that she was expecting her second child in December 2015, saying: "Next summer, Charlotte is going to be a big sister! Feeling very blessed & grateful this holiday season."
While on the campaign trail, Hillary Clinton has often spoken fondly of her 20-month old granddaughter and is effusive about the joys of becoming a grandparent. "Until it happened to me, I just could not understand the impact," she said. "It is truly like falling in love all over again. There is nothing like it. It's transformational and until you did it, it is hard to know. And it has for me been an absolutely life changing experience."
Messages of congratulations flooded in on Twitter and Facebook for the family.