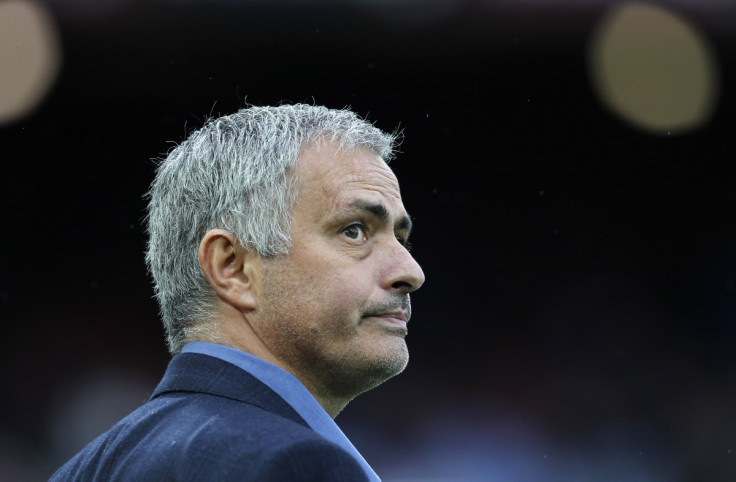 Tony Cascarino has admitted he is surprised that Chelsea owner Roman Abramovich has still not sacked Jose Mourinho after a disappointing start to the 2015/16 season. The Premier League champions are struggling in all competitions and have managed just three wins in the league.
Abramovich has shown the exit door to several managers at Stamford Bridge for underperforming in the past. The list includes the likes of Andre Villas-Boas, Carlo Ancelotti, Luiz Felipe Scolari and Roberto Di Matteo, who helped them win the Champions League in 2012.
Chelsea are sitting 15th in the league table after a string of poor performances. The former striker at the west London club believes the Blues owner is not too far away from ending Mourinho's second term at the club.
"If history has taught us anything, it's that Roman has sacked people for a lot less," Cascarino told talkSPORT.
"It's a strange one because Abramovich is doing something he's never done – he's never supported a manager. If he ever felt that they were losing games he got rid of them, so this is a first. He cannot like it. He cannot like seeing his football club and manager portrayed like this."
The Daily Mail reports a defeat to Liverpool in the upcoming league clash will end Mourinho's time at Stamford Bridge. It is believed the former Real Madrid manager has two matches – against Stoke City and the Reds – to save his Chelsea career.
The English champions suffered a 2-1 defeat to West Ham United and after the match, Mourinho decided not to do the post-match press conference. Instead, Gary Cahill was sent to face the media. Cascarino was surprised by the club's decision to force the England international to fill in for the Portuguese tactician.
"It feels like every week that there is another episode in front of us. You just don't know what's around the corner now," the ex-Blues man told talkSPORT.
"I think Mourinho must be shell-shocked because he has never experienced anything like this in his career – we are all expecting things to change but they haven't.
"The strange thing about Saturday was that Cahill faced the media. He had to explain their loss to West Ham and what was happening which I thought was really strange.
"There must be relationships at the club that are nowhere near as strong as they once were. When the books come out a few years down the line we'll find out a lot more about this period because one thing is for sure - it doesn't all add up."