Roberto Di Matteo says he was never bothered by the possiblity of facing Real Madrid, and sees Bayern Munich as an opponent of equal difficulty, as Chelsea prepare for battle with their German counterparts in the Champions League final.
While Di Matteo insisted he is taking one game at a time at his weekly press conference, the Blues man will no doubt have one eye on the Champions League prize that Roman Abramovich has been searching for since the Russian billionaire took over the club in 2003.
And rather than seeing Bayern as an easier opponent to Real Madrid, who lost to the Bundesliga giants on penalties in the semi-final, Di Matteo believes they will be a very strong side come May 19.
"Bayern is a historical team and they have great tradition in the European cups," he told reporters. "We're playing in Munich as well, and it's going to be more difficult, if not as difficult, as Madrid."
Though he admitted Bayern might be considered favourites in the tie, Di Matteo believes that anything can happen on the day.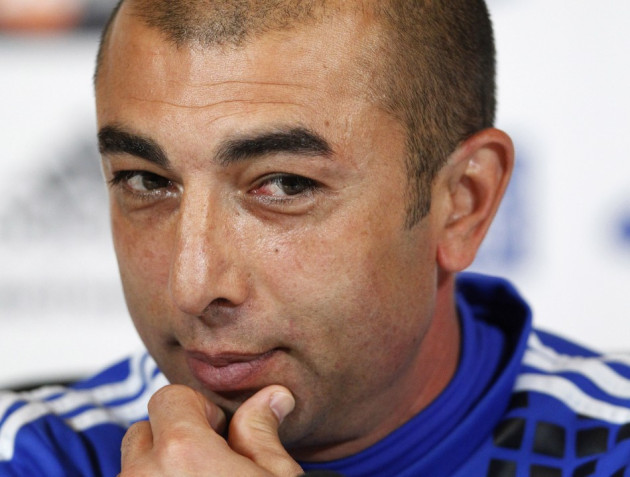 "It's a one off game, we go into the game as the same teams with the same chances," he explained.
If Madrid had set the stage for a final with Chelsea, the meeting between the two teams would have been particularly interesting considering Jose Mourinho's history at Stamford Bridge.
Still in touch with some of the Chelsea players, Mourinho has a mixed history of bringing the west London club to glory and misery. But Di Matteo says that was never an issue for him as he considered his possible opponents.
He said: "Mourinho's another fantastic coach, but it didn't worry me who we'd face in the final, it's in the past and another time [what happened with Mourinho]."
The caretaking manager, who has taken the Blues from strength to strength since Andre Villas Boas was sacked, said he wasn't concerned about Bayern's home advantage either, which this week led to some calls for the final to be moved.
"When you pick a place for the stadium you don't know who's going to be there, and it's just a coincidence and it happened to be Bayern," he said.
Meanwhile, the Spanish press have been laying into Chelsea's tactics against Barcelona, calling the club 'cowardly' and 'boring' in their style of play.
But Di Matteo had some stern words for the critics, and the manager asserted: "We don't really care.
"We scored three goals against Barcelona, and arguably we scored the best goal with Ramires. People can talk as much as they want, we went through two legs with two styles of football and now we're in the final."