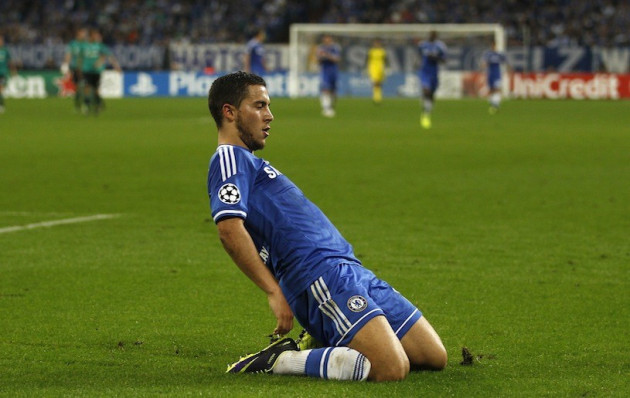 Eden Hazard missed a training session with Chelsea because he didn't return from a trip to France in time, reports claim.
The playmaker wasn't selected against Schalke in the Champions League group stages on Wednesday night and when Jose Mourinho was asked to explain his absence he said that Hazard was being punished for having failing to show up for a training session.
And the Daily Mail has revealed that the France international had travelled back to his home country on Sunday night to watch old side Lille take on Monaco. But as he boarded the Eurostar on Monday to return to London he found he had forgotten his passport and in retrieving it missed the train and the training session.
While Hazard was particularly apologetic over the incident Mourinho still handed out a tough punishment for the 22 year old, who will now be looking to prove himself when Chelsea take on West Brom this weekend.
The Blues were able to easily cope without Hazard in the match against Schalke, taking a convincing 3-0 win to sit at the top of their Champions League group, but the side will likely be needing him in the league as they look to make up for a shock loss to Newcastle last weekend and get their season back on track.
Chelsea have become known for suffering from a lull in form around the Christmas period which has often been their undoing in the title race but Mourinho will be keen to buck this trend and show that the loss to Newcastle is only a blip on an otherwise successful season under his watch.
While reports had circulated that Mourinho had a problem with Hazard those claims have been completely blown out of the water and Gary Cahill says the young star is focused on getting back into action after his simple mistake.
"They had their chat one to one and the situation is dealt with," he said. "Eden Hazard is a terrific player and we obviously need him in the squad and available, so of course we look forward to having him back. I think the manager makes his decisions and he does not have to explain every one.
"But the camp is happy - especially when we are winning games.
"And the fact players know exactly where they stand but there are no grudges - I suppose you could say that is what people talk about as the Mourinho effect."