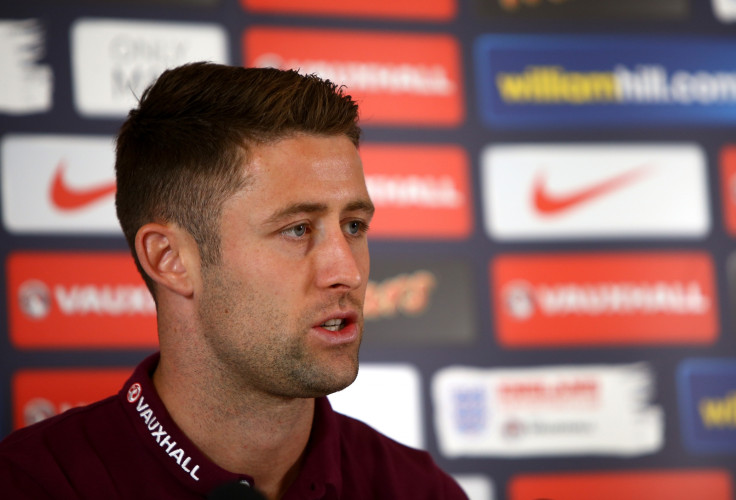 Chelsea defender Gary Cahill expects Arsenal and Manchester City to buy their way back into the Premier League title race during football's summer transfer window.
The Blues finished eight points clear of City and 12 ahead of the Gunners and despite winning only one of their last three league games.
Both Arsenal and City showed brief signs of being able to compete with Chelsea, but were unable to sustain their challenge as Jose Mourinho's side led from the start of the campaign to the finish to claim their first championship for five years.
It is expected that Arsenal and City will enter the transfer market to add to their squads this summer, though neither club have yet made any additions following the end of the season, while Chelsea have also been quiet ahead of the window opening in July.
But Cahill has warned his Chelsea teammates that resting on their laurels would be foolish such are the plans their rivals are looking to hatch during the summer.
"We have spoken among ourselves and we know it will be even harder to retain it," said Cahill. "The top teams in our league all pose threats, and they are going to provide bigger challenges next year.
"After Manchester City won the league, the following season whenever anyone played City they knew that they were up against the reigning champions, so there was that added pressure on them and an added incentive for everyone playing them.
"That's natural – that added incentive to beat the reigning champions, because they'd been the best the season before – and we will feel that next year.
"It'll be even harder to retain it. I've never experienced this before because that was my first league title, but the senior boys in the squad and the management know what it takes, and it's going to be harder, not least because there'll be movement in the summer to strengthen teams."
Arsenal and City's activity since the end of the season has surrounded players leaving the club, with the north London club allowing seven players to leave while James Milner has swapped the Etihad Stadium for Liverpool.