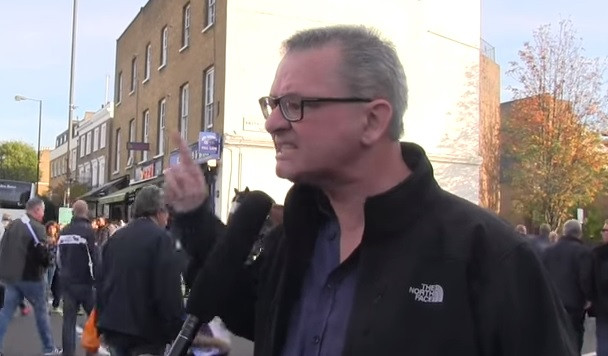 A Chelsea fan who appears in a video calling Liverpool supporters "Scouse scum" after the club beat Jose Mourinho's team 3-1 at Stamford Bridge has been fired from his law firm.
Clive O'Connell, who was a partner of Goldberg Segalla, has been sacked from the company for his "offensive" tirade filmed following Liverpool's win on 31 October.
Speaking to sports website Neek Sports about Mourinho following Chelsea's poor form in the league, O'Connell said: "There is no one better than Mourinho. Can you name a better manager out there, available or not? Ancelottii's not better than Mourinho and he's older, Mourinho's a better long-term prospect."
He added: "Why do you think the Scouse scum are singing 'You're getting sacked in the morning' when we sang to Benitez 'We want you to stay' when he was managing Liverpool? Even those nasty, horrible people know that Mourinho is the best manager in the world – they're scared".
He later apologised for his actions, telling the Evening Standard he was "very disappointed" in the result. He added: "I let my emotions get the better of me. I clearly regret this and any offence that I may have caused by my hot-headed and regrettable reaction, which was inappropriate whether or not caught on camera."
According to the Liverpool Echo, O'Connell was also responsible for writing a blog post, which has since been deleted, describing all older men in Liverpool as looking like Jimmy Savile.
Rick Cohen, managing director at Goldberg Segalla, confirmed O'Connell has been fired from the company as he failed the firm's values that all employees "must be better human beings than they are lawyers".
He added: "Clive O'Connell's comments are entirely inconsistent with our ethos. His words are offensive, plain and simple. His conduct doesn't rise to the standard to which we hold ourselves and for these reasons we have terminated our partnership with Mr O'Connell, effective immediately.
"We are extremely proud of the respectful and giving culture that we worked hard to build and we're committed to maintaining it for ourselves, for our clients, and for the communities of which we are a part of."