Chelsea goalkeeper Peter Cech believes Arsenal and Manchester City will be serious contenders for the Premier League title next season. The Blues' veteran thinks the pressure Arsene Wenger is under at the Emirates will motivate the players to end an eight-season trophy drought.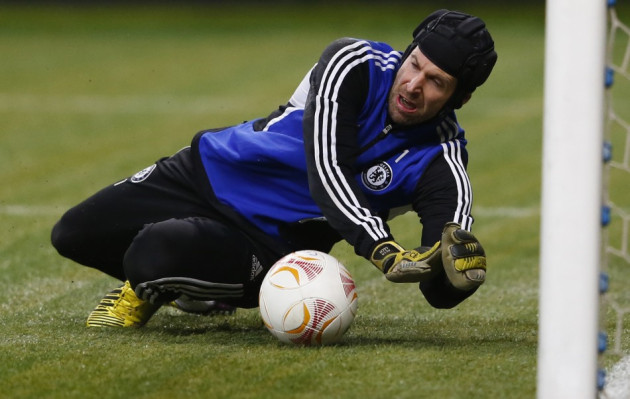 "The manager [Arsene Wenger] is under pressure as everyone keeps reminding him of all the time since he won a title. They will want to show that they are there to challenge. It will be Chelsea and those three teams," the Czech Republic international explained.
Cech, who joined the west London side from French club Rennes in 2004, also included Tottenham and Liverpool in his estimates, although he was not quite so upbeat about their chances.
The 31-year-old then referred to squad changes at Old Trafford and the Etihad but also cautioned his rivals to expect a resurgent Chelsea, following the appointment of former boss Jose Mourinho. The Blues rose to power as an English heavyweight under the Special One and Cech hopes to return to those lofty heights with the Portuguese back at the helm.
"City have the same squad, Carlos Tevez apart, and they will bring players in to make the team as strong as possible. They have a great, experienced manager. David Moyes is experienced and he will find a great team, so if he wants to add players he will," Cech explained.
"[But] Now we've got a manager who's won it all in a variety of clubs. Overall we have a good potential to challenge everyone and I believe we can do it," he concluded.
Chelsea open the 2013/14 Premier League season with the visit of newly promoted Hull City and then jump straight into a massive game at Old Trafford, where Mourinho will face Moyes. The former Real Madrid manager has kept a relatively low profile since returning to London but Cech is insistent his coach still has that winning spark.
"I am glad we can do it again together. He gave me the chance to be No 1 at Chelsea ahead of Carlo Cudicini. This is when my Chelsea career really kicked on. The main importance of what I learned, you really feel, no matter if you played one or 10 games under him, you really feel a part of the team. You don't necessarily have to play every game," he revealed.