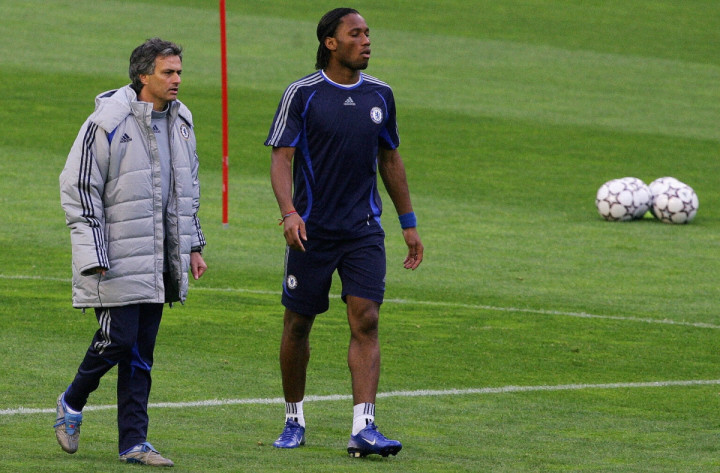 Chelsea legend Didier Drogba has hailed the summer arrival of Diego Costa in West London, even though the Spain international's impressive start to the season has limited his playing time at Stamford Bridge.
Having spent eight seasons at West London and being crucial in clinching the Champions League crown in 2012, the Ivory Coast striker returned to West London this summer after ending his contract at Galatasaray.
But with an ankle injury and the arrival of Costa and Loic Remy to the team, the Chelsea veteran striker is having a very different role than in his previous spell at West London.
Drogba, 36, accepts the new situation and doesn't hesitate to lavish praise on Costa after the striker impressive start to the season, scoring nine goals in his first seven Premier League appearances.
"What I like in him is his character. We are quite similar, we never give up. That's one point that makes me smile and respect him more. This start he's made is fantastic. It's what all strikers are dreaming of and he will want to continue because the season will be long and we will need him for important games," Drogba said, according to Standard Sport.
"That's why the squad is big with a lot of quality players. He is doing the job, he is doing what he has to do for the team to win trophies."
But after Costa was ruled out from the squad due to a hamstring injury, Drogba may have a chance to prove he still can be worthy for Mourinho in the Champions League game against Maribor on Tuesday, 21 October.
Didier Drogba is looking forward to the opportunity and to benefit from Eden Hazard and Cesc Fabregas's special vision to assist the strikers.
"They're so good. They bring a lot to the team, their pace and vision is amazing. We are always going to create chances. That's why we have to defend well as a team and hope for these players to create the good assists," said Drogba.