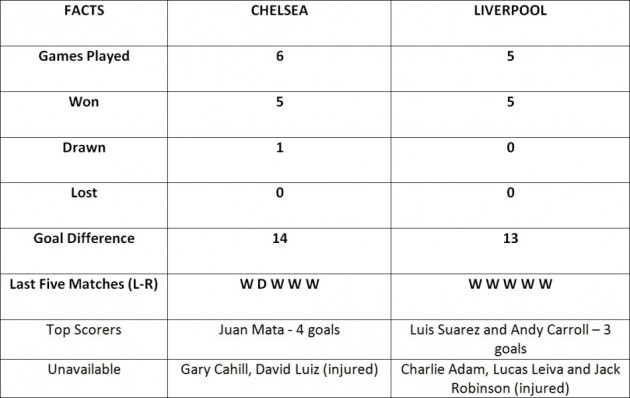 Wembley has, in the past, played host to some iconic and exciting matches. There was that epic 4-2 win for England over Germany in the 1966 Finals... there was the 1973 FA Cup final in which second division Sunderland beat defending champions Leeds 1-0 thanks to inspired keeping from Jimmy Montgomery... the Five Minute Final between Arsenal and Manchester United in 1979 in which the two sides' defences conspired to concede three goals in the final five minutes of the game... yet another enormous upset in the finals was on the cards in 1988, when a Liverpool side at the height of their domestic and European powers were humbled 0-1 by Wimbledon... and, of course, England's 4-1 hammering of Guus Hiddink's Holland in Euro 96. All these games, and several more like them, each brought something special to the recorded history of English football - each wrote a chapter detailing against-the-odds exploits, stunning goals, determined comebacks and thrilling routs and for each match there were heroes and villains; some players seized the moment to write their names in gold on the cups and some others buckled under the pressure and were consigned to the runners up columns of statistics sheets.
The 2011/12 FA Cup Final promises to be an equally epic encounter between two sides with an entire season's worth of blood and toil to justify.
The Build-up:
Liverpool will go to Wembley on the back of a poor run of form that has already been spoken about in great detail. The Reds' league season has been poor and, in some cases, bordering on the disastrous, despite a considerable amount of money being spent on recruitment over the past couple of seasons. The club's owners have sanctioned the transfers of Andy Carroll (£35mn), Luis Suarez (£23mn), Raul Meireles (£12mn), Stewart Downing (£20mn), Jordan Henderson (£20mn) and Charlie Adam (£7mn), among other signings and have been rewarded with seventh and sixth place finishes in the 2009/10 and 2010/11 seasons. This season has been, probably, only marginally better, with the Carling Cup already in the bag (and a fortunate route into Europe for next season) and a FA Cup Final appearance.
Kenny Dalglish's men have won only four of their last ten league games, with their most recent game ending in a 0-1 home defeat to Fulham that left Dalglish fuming. They will need to turn in a vastly improved performance, you would think, to compete with a Chelsea side that somehow contrived to beat Barcelona in the semi-finals of the Champions League despite playing much of the game at the Camp Nou with only ten men.
While an improvement in performance is absolutely necessary, the funny fact is that the Reds have been in close to imperious form in both domestic cup competitions. Their road to Wembley includes 5-1 and 6-1 hammerings of Oldham Athletic and Brighton, respectively, as also 2-1 wins over Stoke, local rivals Everton and, most impressively, arch rivals Manchester United. Meanwhile, their Carling Cup triumph was built on equally strong (actually even stronger) run; they beat Chelsea 2-0 and Manchester City 3-2 (on aggregate) before taking Cardiff City out in the finals, albeit on penalties.
As surprising as it may be, Dalglish seems to have figured out a cup-winning formula and Chelsea, despite a superior league position, recent record and perhaps a stronger team, ought to be concerned.
The Stamford Bridge club, meanwhile, have played Jekyll and Hyde for most of the season. Their league form has gone from important and deserved wins over Manchester City and Newcastle United (a 3-0 win on 3 December) and key defeats and dropped points against Spurs, Manchester United, Arsenal, Fulham, Norwich and Stoke to games they really should have won - against West Brom (that cost Andre Villas-Boas his job) and QPR. Just how crucial some of those losses and draws will be when the dust settles on 13 May, is difficult to say, even at this stage. However, had they beaten Manchester United and Arsenal (games they drew 3-3 and lost 3-5), they'd be rivaling Arsenal for third instead of being threatened with a season without Champions League football.
However, and this is one of the aspects that makes this final an intriguing one, like Liverpool, Chelsea have been in rather commanding form in cup competitions this season. Their run to the Finals included a 4-0 drubbing of Portsmouth, a 5-2 defeat of Leicester City and a 5-1 shock defeat of local rivals Tottenham. The Carling Cup run is a little less impressive and was ended, curiously, by Liverpool in the quarter-finals. That, however, is offset by an absolutely sensational Champions League run (since Roberto Di Matteo was appointed interim boss), which included a trademark 4-1 turnaround win against Napoli (the Blues were trailing 1-3 from the first leg at Naples) followed by three wins on the trot (the last at home against Barcelona).
Now, just how much past form will count in a cup final is always a debatable question. This is a one-off game and absolutely anything could happen. Both Liverpool and Chelsea will come into this game with a reasonable degree of confidence and spirit.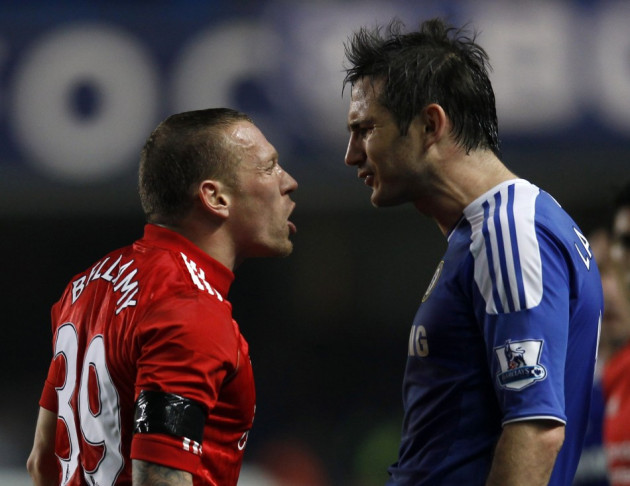 Team News:
Dalglish took a big gamble for the midweek game against Fulham and paid the price. Expect the manager to restore his big-name stars for the game - captain Steven Gerrard, Luis Suarez, Jose Reina, Craig Bellamy and Daniel Agger will all start. Carroll could also be an option, given that the former Newcastle player has been in half-decent form over the last few games, with goals against Blackburn and Everton. The fact that it was his goal, against Everton in the semi-final, which booked the Reds' place at Wembley could sway Dalglish to start him. Charlie Adam, Lucas Leiva and Jack Robinson continue to be long-term absentees.
Chelsea meanwhile have a few more pressing concerns than their opponents. The Blues are without first team centre backs David Luiz and Gary Cahill, which means Serbian international Branislav Ivanovic will partner captain John Terry, with Portuguese right-back Jose Bosingwa getting a start. Di Matteo will have to choose between Ivorian striker Didier Drogba and Spaniard Fernando Torres up front. The £50mn Torres has finally started to show signs of resurgence, with a hat-trick against QPR, the late winner against Barcelona and a lively performance against Newcastle despite his side's defeat.
The Referee:
Phil Dowd will referee the game. Dowd's career highlights, so far, include the 2010 League Cup final (Manchester United beat Aston Villa 2-1 and Dowd controversially decided to not even caution United's Nemanja Vidic despite the Serbian conceding a professional foul inside the penalty box) and the 2011 Community Shield (guess who won... Manchester United beat Manchester City 3-2, courtesy a 94th minute goal from Nani). The 49 year old referee has issued 139 yellow cards and 12 red cards in his 38 games of the season so far.
Facts:
This is the first time Chelsea and Liverpoolwill meet in the finals.
Steven Gerrard needs two goals to overhaul Dalglish's record of 13 FA Cup goals for Liverpool. The record goal scorer, though, is Ian Rush, with 39.
Chelsea's Meireles and Torres and Liverpool's Glen Johnson are set to face their former sides.
Liverpool have won each of their last four games against the Blues and are unbeaten since 2010.
Roberto Di Matteo has an outstanding record - he's won 11 of their 17 games so far and has lost just two games, one of which was to Liverpool.
Chelsea won the FA Cup in 2006, 2008 and 2009. Drogba scored in each of those games.
Man to Watch:
Chelsea - Didier Drogba. This is an easy one, as indeed is the one for Liverpool. So much is often said about the importance of Frank Lampard and Terry to this Chelsea side that sometimes the Ivorian gets sidelined. Do not underestimate him, though. Drogba is an absolute powerhouse of a striker, whose strength on the ball and in the air makes him, even at 34, one of the finest old-fashioned centre-forwards in the game. Moreover Drogba loves playing at Wembley - in his nine appearances sicne 2007, he's started eight of them and scored seven times.
Liverpool - Steven Gerrard. Also an easy pick, Gerrard has long been the heartbeat of Liverpool and very often is the difference between winning and losing. The fact that this is a midfielder we're talking about and not an out-and-out goal scorer makes his contributions all the more impressive. He was rested for the game against Fulham and has been quoted all this week as saying it is important, for the fans and the players themselves, Liverpool turn up in full force to win this game. Expect Captain Fantastic to lead from the front.
Where to Watch Live:
The match will be available live on vslive.tv in the UK and FOXSoccer.tv in the US.
Line-ups:
Chelsea - Cech; Cole, Terry, Bosingwa, Ivanovic; Lampard, Mikel Obi, Ramires; Kalou, Mata, Drogba.
Liverpool - Reina; Johnson, Agger, Skrtel, Jose Enrique; Gerrard, Spearing, Downing, Henderson; Bellamy, Suarez.
Prediction:
This is an unpredictable game. We say this not only because it is a cup final but also because the fortunes and performances of the two clubs makes it difficult to see a clear winner. While Chelsea may be the stronger side, on paper and have more confidence going into the game, the fact remains they have not won anything yet - there is only the promise of a trophy, which, like it did for Barcelona, may fizzle out in the space of just a couple of games. The Reds, meanwhile, have already tasted silverware this season and will be eager for more. They have nothing left to play for this season while Chelsea will have a weather eye out on the 19 May date with Bayern Munich.
In the end, it could come down to determination, a bit of bullying and which team can run those extra kilometers and this is where Chelsea could come a cropper. Di Matteo has already admitted his players are running on empty given the punishing schedule of recent months. Liverpool, meanwhile, have had the extra odd day of rest, which could prove to be the difference.
Chelsea 1 - Liverpool 2.