Chelsea Boosted As Portuguese Tactician Denies Agreement
Jose Mourinho denies a deal has been done to manager Manchester City next season, as Chelsea managerial chase heats up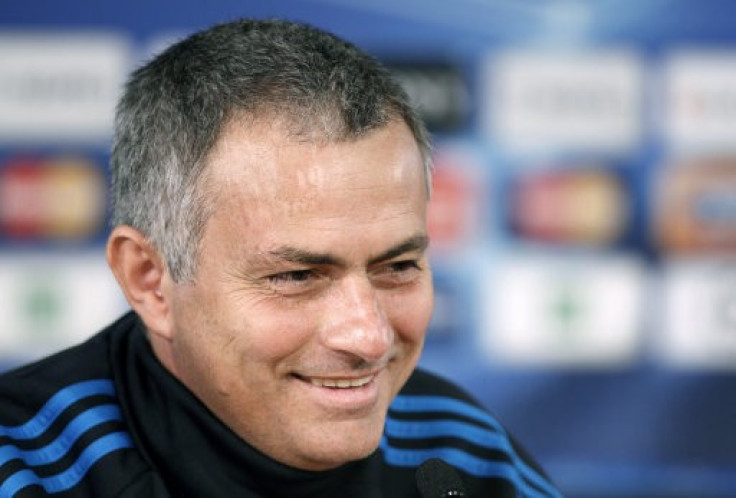 Chelsea have been boosted in their pursuit of Jose Mourinho, with the Real Madrid manager insisting that no agreement is in place to join Manchester City at the end of the season.
Mourinho is widely believed to be at the top of Roman Abramovich's wishlist to take over the managerial role at Stamford Bridge in the summer, as Andre Villas-Boas was sacked after just eight months in charge at the club.
The Portuguese tactician enjoyed a successful spell at Chelsea back in 2004-2008, but left after a series of disagreements with Abramovich over his strategies.
Mourinho had the last laugh though, winning a Champions League trophy with Inter Milan within two years of leaving Chelsea, while the Blues are still yet to win Europe's most coveted prize.
And after Abramovich decided that Villas-Boas didn't have what it took to guide Chelsea to success, the Russian billionaire has since reportedly moved to reconcile and bring Mourinho back on board.
Recent speculation suggested Chelsea might be too late, with Manchester City agreeing to take him on this summer, but Mourinho insisted no such deal is in place.
"I deny that I or anyone on my behalf has reached an agreement with City," the Portuguese said, according to the Metro.
"I have a contract and do not have to answer questions that have no foundation."
Speculation surrounding Mourinho's move to Chelsea would depend a lot on whether he believes he could work with Abramovich once more.
Their disagreements the first time around reportedly stemmed from Abramovich's insistence on purchasing in-form striker Andriy Shevchenko.
Mourinho had often shown little belief in the star, who was on fire for AC Milan before making the move to Chelsea, but Abramovich insisted he should be played as often as possible.
Numerous pundits have since compared the club's record breaking £50 million purchase of Fernando Torres to the Shevchenko situation, as the striker continues to struggle at Stamford Bridge.
And should Mourinho take over again at Chelsea at the end of the season, it would appear that he is demanding to be allowed freedom of control over transfers and tactics.
© Copyright IBTimes 2023. All rights reserved.