Roberto Di Matteo has insisted he isn't bothered by rumours his job at Chelsea may be taken by Pep Guardiola, as speculation linked the former Barcelona manager to both the Blues and Manchester City managerial positions.
Guardiola shocked the footballing world when he quit his position with the Catalonian giants last season, sighting stress and the need for time out as his reasoning behind leaving one of the world's most successful clubs.
When Chelsea owner Roman Abramovich fired Andre Villas Boas at the start of the year, Roberto Di Matteo was always believed to be a temporary replacement while the club found a more permanent, high profile manager.
But the Italian has taken the clubs to such heights that the idea of sacking Di Matteo would be a very difficult action for Abramovich to take, even if Guardiola was available - and for now at least Di Matteo says he won't let the speculation get to him.
"From day one, the speculation has always been in the papers, so it doesn't affect me too much," he told Sky Sports.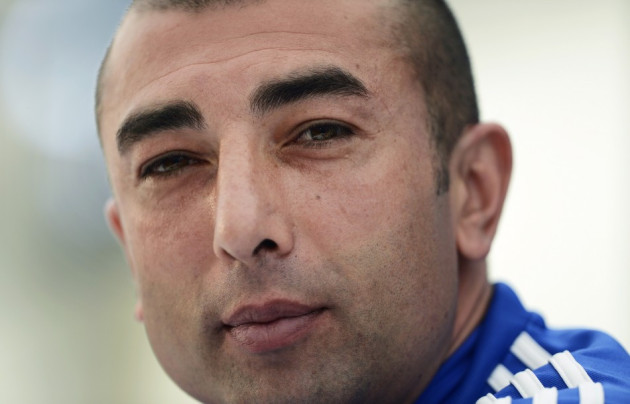 "I have my own destiny in my hands and the club and the owner is behind it."
He continued: "I'm not thinking about that. I really believe this club deserves whatever it can achieve. That's my position.
"I work here for the club and the players. It's not about me. I think it's important for the club to have a successful campaign. That means we need to win tomorrow."
Manchester City are believed to be chasing hard to land Guardiola, and have recently hired Txiki Begiristain, who worked as technical director alongside the Barcelona man before making the move to northern England.
But Roberto Mancini was also defiant this week that Guardiola isn't being lined up to take his position, telling reporters: "Like every sporting director, he (Begiristain) will talk with me and the club before we buy players, like last year, like every year. I'm comfortable with the situation, absolutely."