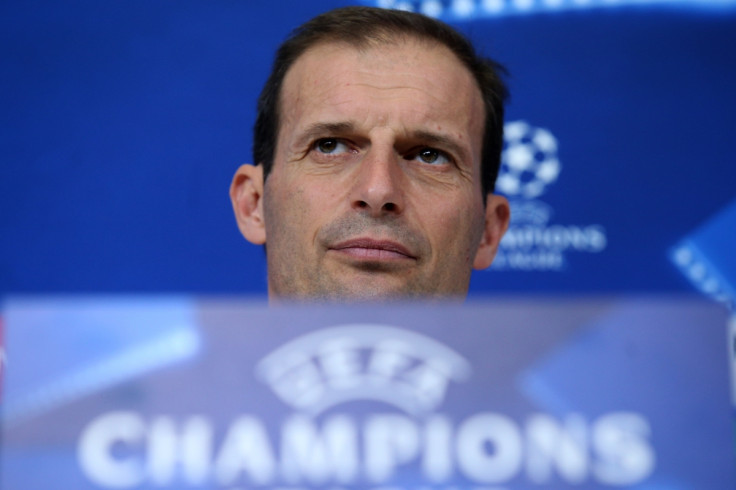 Juventus CEO Giuseppe Marotta is confident Massimiliano Allegri will sign a contract extension with the club, as the Bianconeri job is bigger than the one at Chelsea.
Allegri, who led the Italian giants to their fourth consecutive league title, the Coppa Italia and the Champions League final last season, has been widely touted as a strong candidate for the manager's job at Stamford Bridge. Those suggestions were sparked by comments from his former manager Giovanni Galeone, who recently insisted the 48-year-old has already been offered a "fantastic" deal by Blues owner Roman Abramovich.
The former Milan head coach responded by rubbishing Galeone's claims, with Marotta now insisting upcoming contract talks should end the matter once and for all.
"The conditions for Allegri's contract renewal are all there," Marotta told Rai. "There are two reasons why you would change a coach. Either the team is doing bad or because it is the end of a cycle.
"Allegri is doing well and he is at the start of his cycle, this is why both parties want to keep on going together. I don't think he will find a bigger team than us and this is also why there are all the premises for a renewal.
"We aren't thinking of [Italy manager Antonio] Conte [taking over at Juve] since we have a great coach in Allegri."
Despite a poor start to the season, LaVecchia Signora now sit top of Serie A and are currently unbeaten in 16 games as Allegri remains in the frame for the Chelsea job, which will be vacated by interim boss Guus Hiddink at the end of the season. However, according to The Times, Tottenham Hotspur manager Mauricio Pochettino, former Chile head coach Jorge Sampaoli and France boss Didier Deschamps make up a four-man shortlist alongside Atletico Madrid's Diego Simeone to take the reigns at Stamford Bridge..