Chelsea's new striker Demba Ba has hailed the Blues' playmakers and is confident that his teammates will make him a better player.
The Senegal international moved from Newcastle United to Stamford Bridge for £7m last week and netted a double on his debut against Southampton in the FA Cup third round match at the weekend. And the 27-year-old, who has already scored 13 Premier League goals this season, believes the quality of the European champions will bring out the best in him.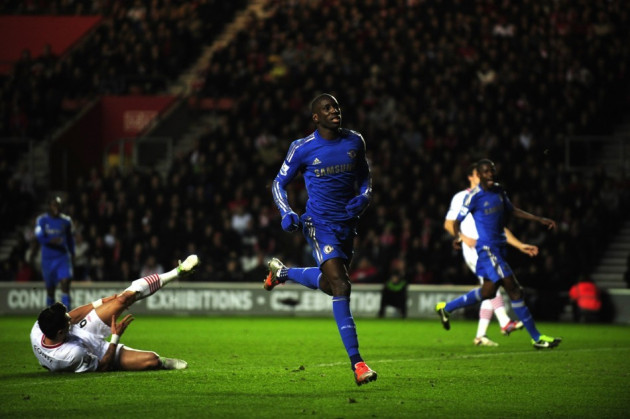 "I just want to enjoy my football, it's not about pressure, it's about playing a game I like, and that's what I'm doing. It makes football look easy, I just try to run in behind and create space for the midfielders because I know when they have space they will be dangerous," Ba told Sky Sports.
"When you have players like this, that understand football perfectly, you just have to run and the ball will come into your feet, and that's what I tried to do. I'm very pleased, I saw it when I played against them, but they are world-class players and when you play with them it's completely different. They create spaces, provide good passes and they are very intelligent in their game," the striker pointed out.
Meanwhile, Ba has conceded defeat in the Premier League title race this season. Chelsea are currently 14 points behind league leaders Manchester United and will have to depend on the three cup competitions to land a trophy this season.
"It's going to be complicated for us to catch Manchester United on the line in the Premier League, but we're still in three cups, and we're going to try and win as many trophies as possible," Ba explained to ESPN.
The former West Ham United star also stressed that he believes the decision to leave the Magpies and join Chelsea was the right one for his career.
"The negotiations [over the transfer] weren't complicated as the press had said. On the contrary, they were rather simple and quick. Going from Newcastle to Chelsea, I've clearly taken a step up," he said.