Didier Drogba is planning to return to Chelsea for training, ahead of the 2013 African Nations Cup in South Africa that kicks off in January.
Shanghai Shenhua finished their season in the Chinese Super League last week, after failing to qualify for the finals. Drogba, who left Stamford Bridge in the summer after an eight-year stay with the Blues, scored eight goals in 11 appearances for his new club, making him their top scorer.
The 34-year-old has been attracting attention from a host of top clubs, including Liverpool, but he ruled out a move back to European football earlier this week. The Ivory Coast skipper is now hoping the European champions will welcome him back, during the Chinese off-season, as he attempts to remain fit for the tournament.
"It will first be necessary that I ask permission from ­Shanghai and Chelsea. If everyone agrees, it is possible I will go and train there until the ­African Cup starts. But that is all it will be," ESPN quoted Drogba as saying.
The former Marseille star also went on to dismiss claims that he was ready to leave Shanghai due to financial disputes with the club.
"It is absolutely false that I have been paid late at any point - I've never had this problem here," Drogba told Goal.com.
Mata: Torres Will Prove Critics Wrong
Meanwhile, Chelsea midfielder Juan Mata insists that his team-mate and compatriot Fernando Torres is close to ending his lean spell and will find his form this season.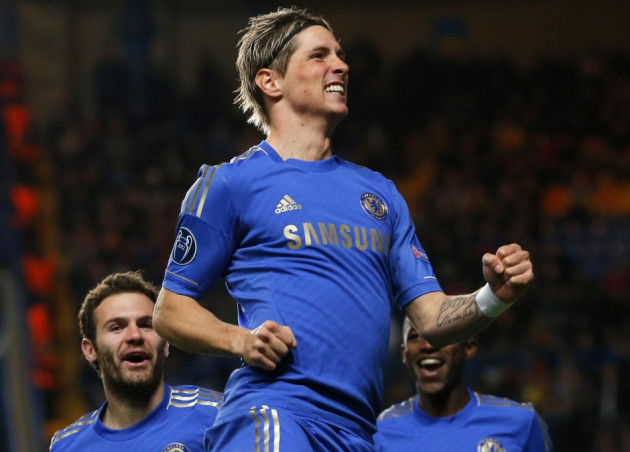 Despite the Blues' strong start to the season, Torres has again come in for criticism for his performances but Mata feels the La Roja striker will soon prove his critics wrong.
"I believe that Fernando will score goals, because I know him, I know how hungry he is inside himself. Every day he is looking to score. Every day he trains so hard. I know how he is inside his own mind. For sure he is going to score goals. He is still young, only 28, he has some years still to go. I believe in him because he is a true person and very professional," the Daily Mirror quoted Mata as saying.
Torres will start against his former side Liverpool in the league game at Stamford Bridge.