Former England manager Steve McClaren has warned the Three Lions they may have to seriously consider John Terry's claims.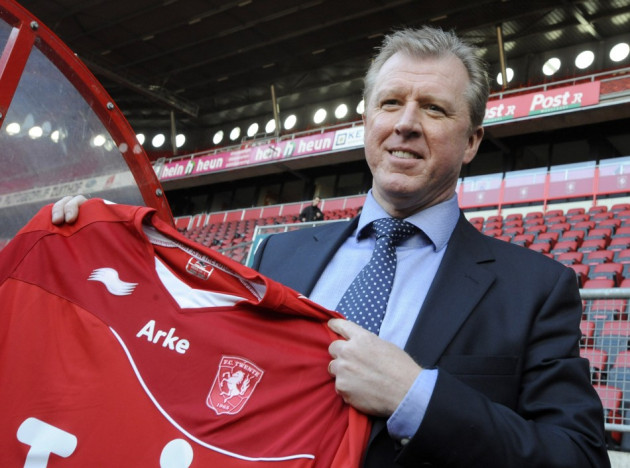 The Chelsea captain has reportedly made himself available for national team selection in the run-up to qualifying for the 2014 FIFA World Cup, after announcing his retirement late last year. And McClaren believes England boss Roy Hodgson would do well to think about recalling the veteran defender.
"I did the same with David Beckham. I felt we could go with a younger group - it wasn't working out that way so we talked about bringing David Beckham back for the experience," McClaren explained, adding, "I think it is all relative. You plan short-term, medium-term and long-term and, at the present moment, Roy Hodgson has to plan short-term. He has to win football matches."
The Anton Ferdinand Scandal
The 32-year-old Chelsea star declared he was retiring from international football in September, during a massive controversy involving Queens Park Rangers' Anton Ferdinand. At the time, Terry was accused of racially abusing the 28-year-old Hoops' player, who is the younger brother of Manchester United defender Rio Ferdinand; Terry and the Old Trafford veteran were team mates in the England national squad.
Terry was cleared of racism charges in a criminal trial but the FA's decision to re-try their captain and the hearing's subsequent punishment of the defender provoked him into stepping back from England duties.
In addition, Terry's feelings towards FA chairman David Bernstein has remained one of anger, as evidenced by his snubbing of a handshake at the Champions League trophy handover ceremony in London.
However, Bernstein is set to relinquish his position in the summer, making way for Greg Dyke. And this has paved the way for speculation connecting Terry with a return to the national team.
McClaren, who appointed Terry as England captain when he was in charge, believes Hodgson and the FA must now put the past behind them and focus on qualifying for the World Cup in Brazil next year.
"If John Terry - or whoever - can help England win matches in the short-term for England, then he has to consider that because that is what the nation wants," the 51-year-old FC Twente manger reasoned.