Chelsea manager Rafael Benitez has confirming he will leave Stamford Bridge at the end of the season after launching a scathing attacking on the club's board and supporters.
Since replacing Roberto di Matteo in November, Benitez has fought against supporter unrest in west London as well as uncertainty over his long-term future after two years in the managerial wilderness.
Coupled with comments regarding Chelsea supporters made during his days as Liverpool manager, 14 wins from 27 matches, including elimination from three cup competitions and falling 19 points behind Premier League leaders Manchester United has contributed to a turbulent spell with The Blues.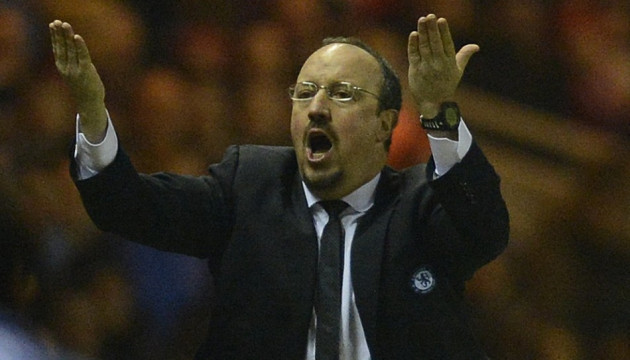 "They gave me the title of interim manager, it's a massive mistake," Benitez told BBC Sport. "I am the manager and I will manage the team until the end, every single minute."
Benitez also slammed the club's support, who have been unmoved in their backing for former manager Di Matteo, who won the FA Cup and the Champions League during his eight-month spell in charge while frequently showing their distaste with the new appointment.
"I think for us every game, every trophy is really important," Benitez explained. "I have been manager for 26 years, I have won the Fifa Club World Cup, the Champions League, FA Cup, a lot of trophies and I'm really a little bit disappointed with some fans, a group of fans singing and I think they are not making any favour to the team.
"They have to support the team instead of wasting time doing banners or singing songs. What they have to do is support the team and create a good atmosphere in Stamford Bridge.
"If we cannot achieve the target that we are looking for, to be in the Champions League... If they continue singing and talking and talking then I think they are not making any favours.
"If they want to carry on wasting time with these things because they have an agenda, they have to take responsibility if something is wrong.
"It's not just 'I will blame this one, I will blame the other one', what they have to do is to support the team and then everyone has to stick together and we can achieve what we want to achieve - that is the Champions League. Simple.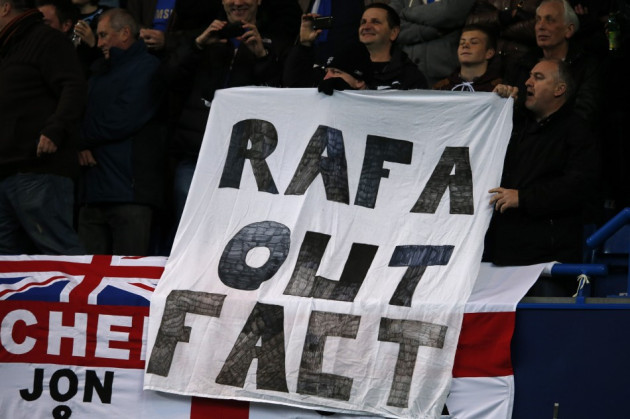 "If not then next year they can carry on singing but we will be in the Europa League so they have to realise that they are not making any favour - to the rest of the fans and also to the players."
"I am a professional, I am doing my job and I will do my job. What I want to do is, I want to win every single game for Chelsea Football Club. But, if they don't understand this, at the end of the season, because I am interim, I will leave. They don't need to worry about me."
Despite beating Middlesbrough to set up an FA Cup quarter final against Manchester United, Chelsea's plight in the Premier League, which saw them relinquish third place on Monday to Tottenham Hotspur, is of greatest concern.
Arsenal lie just two points behind Chelsea in fifth, and with 11 games left, the club's hopes of qualifying for the Champions League, after they became the first team to be eliminated as holders from the group phase earlier this season, are in serious jeopardy.
While Benitez has confirmed he will make way for a new permanent manager in the summer, his criticism of supporters and namely the board could instead bring a premature end to his time in charge.
The 52 year old last November became the nineth manager during Roman Abramovich's ownership of Chelsea, but with Pep Guardiola, a long-time reported target of the Russian, having confirmed a move to Bayern Munich this summer, the club appear short of options to replace Benitez.