Romelu Lukaku has become increasingly frustrated with being compared to Didier Drogba, with the Chelsea youngster planning on showing he is a star in his own right on his loan at West Brom.
Lukaku made the move to the Blues from Anderlecht in 2011, but struggled to mention as Fernando Torres was often chosen over the 19 year old.
And as the teen embarks on a mission at West Brom to prove he will be a top player for Chelsea, he revealed his annoyance at continually being linked by the media to Drogba.
"Didier and I have a similar playing style but I don't think he would have wanted to be compared to someone when he was young," he told West Brom's official website.
"Every player wants to be their own person, their own personality. I don't want to be the new anyone.
"At first it was ok - but I'm bored of it now. It isn't necessary and I don't like it now.
"I have my father's surname, I am Romelu Lukaku - I'm not anybody else. This is my own name and the name I want people to remember."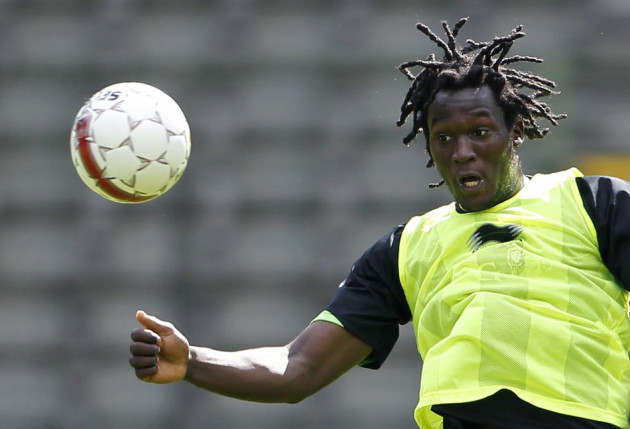 But Lukaku didn't seem to be so upset at the thought of comparing himself to Peter Crouch, with the Belgium international planning to model his headers on the Stoke City man's style.
"I am of a young age - I have everything to learn," he explained. "I am left-footed but it can get better. I can shoot with my right but I want it to be as good as my left foot.
"I want my heading to be like Peter Crouch's heading. I want to do the maximum I can to achieve what I can.
"At Chelsea, I used to stay behind every day with Lamps.
"We would work on finishing - with a competition as to who could finish the most chances. This was good fun but also important.
"Along with Drogba too sometimes, we would work on getting stronger in certain situations."
Lukaku was a massive coup for Chelsea when the side signed him a year ago, and should the young star show his worth at West Brom this season, he could be the start of a new generation of players for the club who keep the trophy fighting legacy alive.