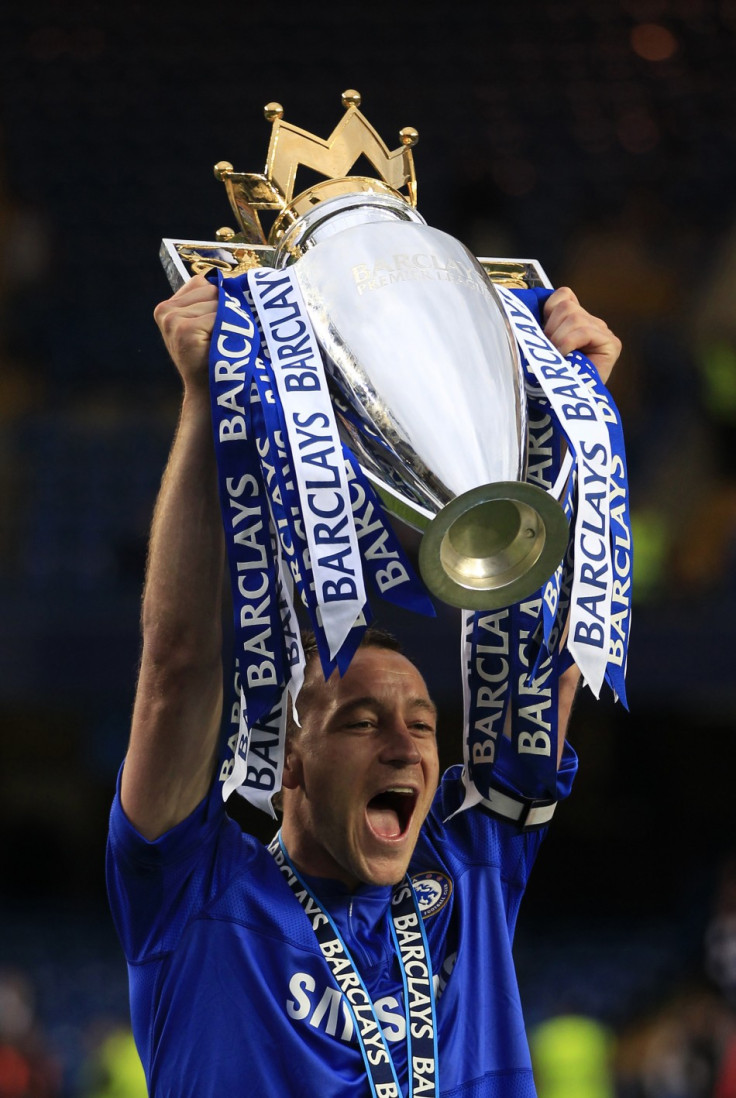 UEFA have confirmed that suspended Chelsea captain John Terry will be allowed to lift the Champions League trophy and collect the winners' medal if the Blues defeat Bayern Munich in the final at the Allianz Arena next month.
Official UEFA rules state that players banned from the final are not permitted to participate in the presentation ceremony and that should have meant Terry could not lift the cup even if his team won the final; he was sent off for kneeing Chilean forward Alexis Sanchez in Chelsea's semi-final triumph over Barcelona at the Camp Nou. Former Manchester United captain Roy Keane was similarly not allowed to lift the cup or join the presentation ceremony when the Red Devils beat Bayern in the 1999 European Cup final at Camp Nou.
However, despite the ruling, UEFA have now stated the former England captain can take part in the celebrations and lift the trophy, as well as receive a winners' medal, if the Londoners overcome the Germans on their home turf on 19 May.
"If Chelsea win the 2012 UEFA Champions League Final, John Terry will be allowed to lift the trophy and collect the medal," read an official statement, as recorded in the Telegraph.
Meanwhile, UEFA's disciplinary body will decide the length of Terry's suspension on 31 May. The board has the power to extend the punishment, which now stands at three games. The ban (and any other action against Terry) will carry over to next season's European Super Cup (should the Blues play in that game) and possibly early Champions League or Europa League games (depending on qualification for Europe).
UEFA have also stated they will not change the ruling regarding suspensions to allow the banned players to take part in the final. In addition to Terry, Chelsea will be unable to call on defender Branislav Ivanovic and midfielders Raul Meireles and Ramires for the final as the trio, who were walking the suspension tightrope, were booked at the Camp Nou on Tuesday. Bayern, meanwhile, will be without defenders Holger Badstuber and David Alaba and midfielder Luis Gustavo, after they also picked up the third yellow card of the campaign during their semi-final win over Real Madrid at the Santiago Bernabeu on Wednesday.
Despite FIFPro, the representative organisation for professional footballers, requesting UEFA to permit banned players to feature in the final, the European governing body has rejected the idea of adapting any new guidelines for the final.