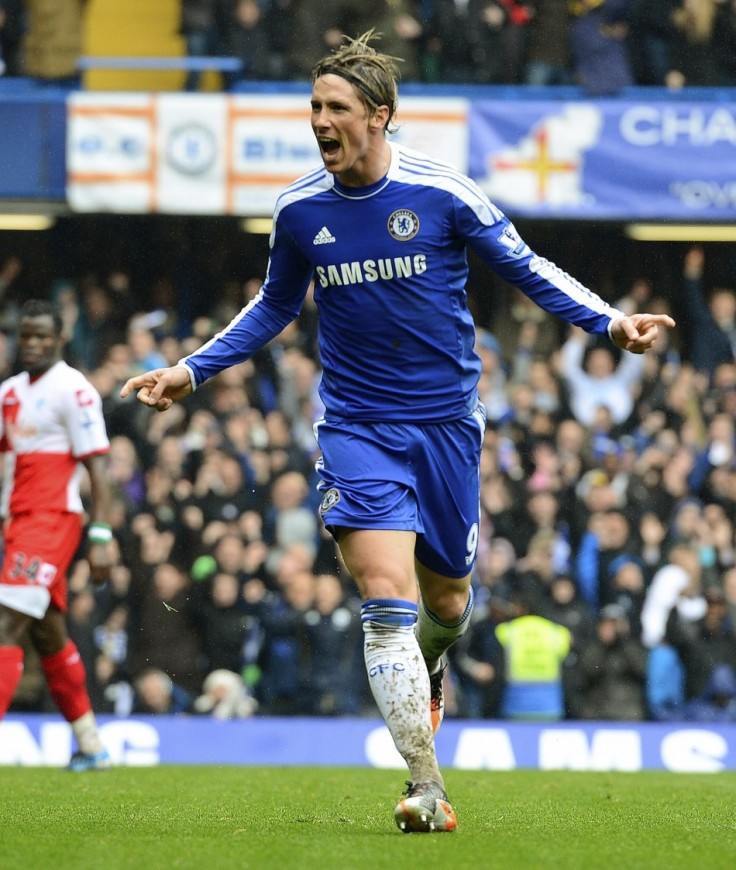 Chelsea striker Fernando Torres has said this is time to enjoy himself and that he feels his form and career will only get better, after scoring a hat-trick in the Blues' 6-1 win over QPR on Sunday. The 28 year old has had a tough time at Stamford Bridge since his £50 million move from Liverpool in January last year, finding the net only 12 times in 39 games for the London club.
However, Torres now believes his troubles are behind him after adding a hat-trick - his first since 2009 - to his dramatic goal against Barcelona in midweek that sealed Chelsea's Champions League semi-final triumph. The Spaniard has since reflected on his time in west London and said he was now being rewarded for his hard work.
"I have had a difficult year. But the only thing you can do is work hard and the rewards have to come - it is time to enjoy now. [My last hat-trick] was a long time ago, so I am very happy about it. From my first day in English football, everything was really good and looking easy, even though it wasn't, and I was scoring almost every day. It has been a difficult season, but things are getting better. When you work hard you get the rewards so I am very happy," the BBC quoted Torres as saying.
Chelsea face Liverpool at Wembley on Saturday in the FA Cup final but Torres insists the club should not lose focus from the midweek game against Newcastle United, who are one of their competitors for a top four spot.
"We have got two finals now [FA Cup and Champions League] and a massive game against Newcastle in three days. That is the most important game right now and, if we can beat Newcastle, we will be closer to the top four and we can approach the FA Cup final against Liverpool with more motivation. It can be a great week," the World Cup winner added.
Meanwhile, the Blues' interim manger Roberto Di Matteo feels Torres deserves all the praise coming his way for netting a treble on Sunday and believes the striker is now close to his best.
"He was always working very hard for the team and putting assists in. We are a team and that's what you support, and it doesn't really matter who scores. I'm pleased for him today that he's scored the hat-trick. The confidence comes with the wins and, obviously for a striker, maybe a little bit with the goals as well. The whole team looks full of confidence," ESPN quoted the Italian as saying.