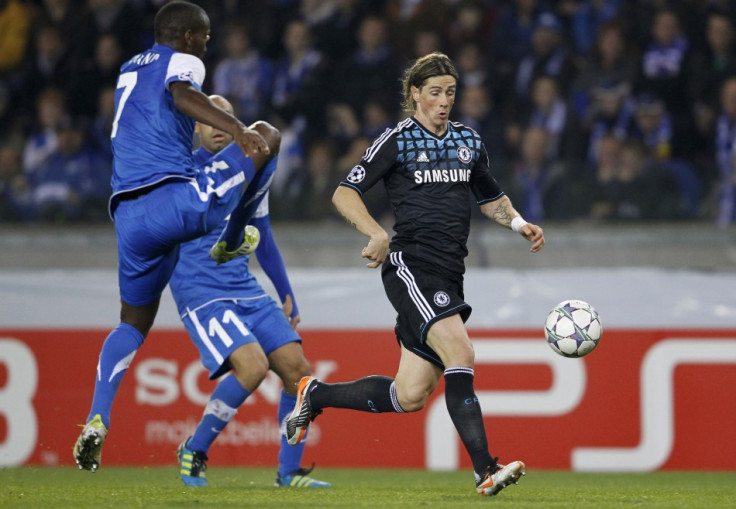 Chelsea will reportedly issue lifetime bans from Stamford Bridge to any season ticket-holder found guilty of singing abusive songs about Queens Park Rangers defender Anton Ferdinand, during last weeks' Champions League encounter against Genk.
In response to the investigation into John Terry's alleged racist abuse of the aforementioned Loftus Road defender, a small percentage of the Premier League club's 1,100 travelling support in the Cristal Arena in Belgium, repeatedly chanted "Anton Ferdinand, you know what you are," during the 1-1 draw.
In the aftermath of the match the west London club strongly condemned the "completely inappropriate" chanting and vowed to launch an immediate enquiry in order to identify the culprits.
The inexcusable chanting was heard on several occasions at the end of the first half and at the beginning of the second, and according to The Times newspaper, endeavours were made by club officials during the match to curb the abuse by less than the 100 fans responsible.
An investigation has since been launched in conjunction with Genk and the Metropolitan Police, and television footage has been collated alongside ticketing details which will all be cross-referenced in order to determine the perpetrators.
"Chelsea FC is committed to stamping out all forms of discrimination and if we are provided with sufficient evidence that season ticket-holders or members have been involved in such activity, we will take the strongest possible action, including supporting criminal prosecution," a statement issued on Wednesday read.
"A number of people have been banned from Stamford Bridge and prosecuted for racist behaviour in the past and we won't hesitate to act in this way again.
"The club has a zero-tolerance policy towards such abhorrent behaviour - as we are sure do the vast majority of our fans - and we are proud of our record in tackling racism."
Chelsea's commendable efforts to take a stand against racism comes amid their captain John Terry's investigation into the racist abuse he is alleged to have said to Ferdinand, the younger brother of Manchester United's Rio, during October's tempestuous west London derby.
The 30-year-old has been selected in Fabio Capello's England squad to face Spain and Sweden despite the sensitive nature of the controversy and the fact he remains under a dual investigation led by the Football Association and the Metropolitan Police.