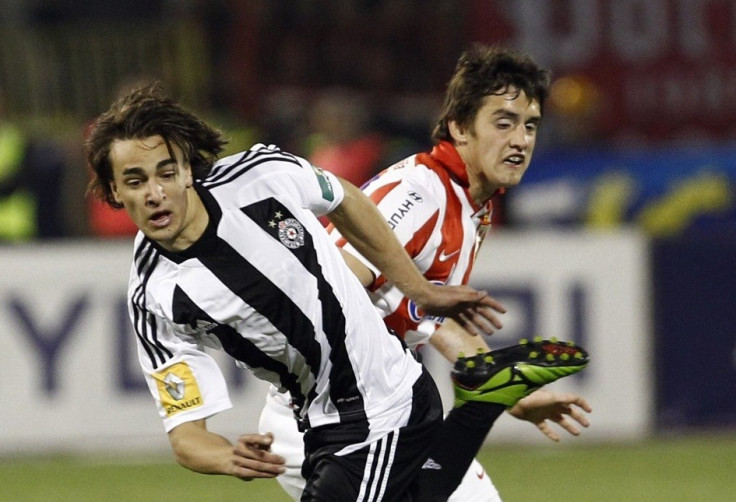 Partizan star Lazar Markovic hasn't signed a deal with Chelsea despite holding discussions with the club, the Serbia international has confirmed.
Markovic is a regular for the Croatian league leaders, and made his international debut for Serbia in 2012 prior to turning 18.
As a result, the forward is on Chelsea's radar, and while revealing contact with the club on a recent trip to London, he insists a deal is far from being done.
"It is true. I was in London, I toured around London and I was also at Stamford Bridge," he told Sportski Zurnal.
"I met my team-mate from national team Branislav Ivanovic, we talked a little bit.
"I also met people from Chelsea, but it is not true that I have signed anything yet or something like that. There is no contract, not a even a pre-contract.
"I had a great time there but it is far from being over."
Chelsea are seeking to rebuild their squad, after a campaign which saw Roberto di Matteo removed as manager, the club become the first Champions League holders to be knocked out of the competition at the group phase while see their attempts to finish ahead of Manchester City and Manchester United in the Premier League title race failed to get off the ground.
The Blues sit 16 points behind league leaders United, with just one point separating them from fourth placed Tottenham, and five from fifth place Arsenal.
Markovic would serve as another potential star of the future at the club, who are looking towards long-term success after a successful ten years under the ownership of Roman Abramovich.