Juan Mata believes that Chelsea have made some top signings this summer, with the Spaniard claiming that the quality of the team has improved impeccably as they look to get back into top four contention.
Despite spending big last year, the Blues finished sixth at the end of the campaign, with Newcastle separating them from a top four finish.
And as Chelsea look toward their season opener, Mata says he believes their signings so far have been top class.
"We have Eden Hazard, Marko Marin, Oscar and Kevin De Bruyne [now on-loan at Werder Bremen]," he told the Chelsea website. "We've bought some quality players which is good for the team."
While Chelsea had disappointment in the league last season, the side took the ultimate European glory, holding up the Champions League trophy at seasons' end.
But Mata believes that after a successful Euro campaign, in which he also won the trophy as part of a rampant Spain side, the winger can back that up with good form across the board.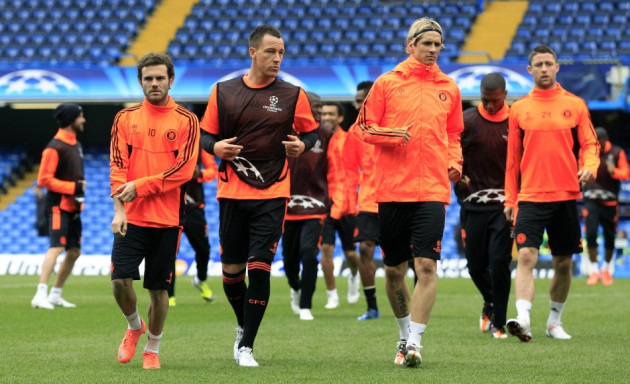 "I feel really good and confident for the new season," he explained. "Myself and Oriol have been looking forward to coming back and I'm happy to be here.
"The Euros were the best moment of the summer for me. Another European Championship for Spain, I had the opportunity to play in the final, I scored the last goal and it was amazing.
"The Olympics was a good experience as a sportsman, but we were so unlucky. We deserved more but we didn't score so it was impossible to go through.
"I think it will be a good season for us. Personally, I will try to play more games than last season. For sure, our desire is to win another trophy, either the Premier League or Champions League. These competitions are very important for us and we will try to do our best."