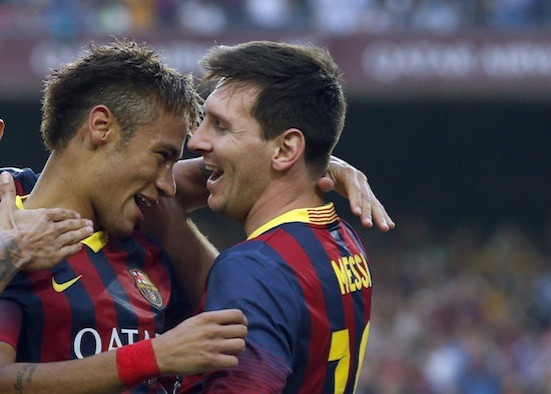 Bayern Munich, Chelsea and Real Madrid all had bids part-funded by Adidas rejected for Barcelona striker Lionel Messi in the summer, reports Mundo Deportivo.
Adidas' desire to see Messi join their brand saw them offer to pay €125m, half of the Argentina international's release clause, towards helping to fund a bid for the four-time Ballon d'Or winner.
Reports understand that Messi, whose release clause is €250m, rejected such an ambitious offer in favour of remaining at the Nou Camp and therefore scuppered Adidas' attempts to gain further control of his commercial interests.
The German brand are already Messi's primary boot sponsor while they are the shirt manufacturer for his country Argentina. Barcelona's current shirt sponsor is Nike in a deal which conflicts with the world footballer of the year nominee's personal commercial deal.
Such is Adidas' desperation to take control all products Messi fronts, they pledged to match half of the players' astronomical release clause however it is unknown whether Chelsea, Bayern or Real matched the offer.
Having been with Barcelona from the age of 13 and having signed a new contract in February until 2018, Messi appears likely to see out the fulcrum of his career in Spain, making a move to any of the aforementioned European giants unlikely.
Had Messi joined Chelsea it would have been among the most surprising transfer in recent years, not least due to the presence of former Madrid boss Jose Mourinho at Stamford Bridge.
A move to Munich to be reunited with Pep Guardiola would spark less astonishment however given how the Spanish boss is credited with the development of Barcelona's record goalscorer.
But while both Chelsea and Munich would have made waves in the footballing world by purchasing the star, a move to Madrid may have sparked anarchy in La Liga, although it is understood that Adidas saw the other two candidates as much more likely options.